Our Projects
REGISTER NOW
LOGIN
SIGN UP FOR OUR NEWSLETTER
Our Projects
TDA Global Cycling, through the TDA Foundation and its local partners and organizations, donates one bicycle for every full tour rider on the Tour d'Afrique. In addition, every year riders on the Tour d'Afrique and some of our other tours raise funds for the TDA Foundation, which enables more bikes to be donated. These donations are typically made to rural and peri-urban community development and health care workers or to bicycle related charities in developing countries.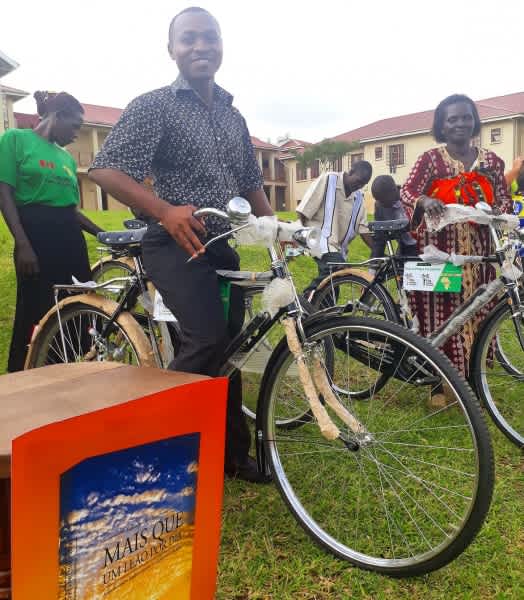 The bikes make a major impact in terms of the abilities of grassroots humanitarian organizations to help communities and families in a wide range of activities, from improving access to basic health care and schools, to overcoming the impact of the HIV/AIDs epidemic, and developing local income generating activities.
For example, in Nairobi, Kenya the Foundation has been donating bikes to Mazi Majuri for over 10 years. As the organization's director writes: "We would like to express our deepest appreciation for the bicycles received from the TDA Foundation. These are an invaluable resource to our work and now we may more easily deliver medicines to the Maji Mazuri Children's Center. The Mathare Maji Mazuri Youth Group will now be able to overcome the financial and time constraints forthwith detracting from their efforts at community outreach and cooperation with the larger Nairobi community."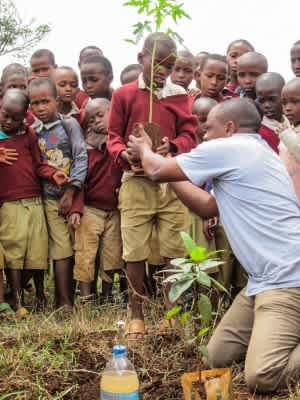 The Foundation also makes monetary donations to initiatives that encourage the use of bicycles. In 2011 the Foundation contributed to another Nairobi organization, Wheels of Africa, whose dream was to open a bike shop in the Kibera slums to serve the local community. The Foundation's financial assistance went towards covering the start up costs of the shop. As a result, local youth have been trained as bike mechanics and affordable bicycles have been made available to local residents.
TDA Global Cycling is also very aware that some aspects of our tours unavoidably contribute to the amount of carbon dioxide that is produced in the world. To help mitigate this, in 2016 the TDA Foundation sponsored a tree-planting project in northern Tanzania – the Rubana Valley and Wetland Rehabilitation.
Click here for a for a full list of our recipients.