For any media requests, please contact Justin Grigg at Sublime Public Relations justin@sublimepub.com +1 406 728 4180
TDA Global Cycling has been featured in magazine articles, online media, and newspapers as well as The Cape Times and other media.
MAGAZINE ARTICLES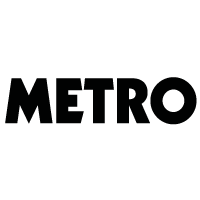 Metro UK
November 9, 2017
"None, however, are more exotic than a new small-group tour following north-eastern Brazil's beautiful coastline"
Read Full Article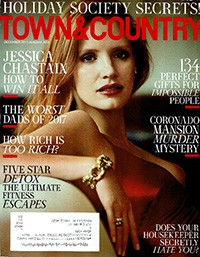 Town & Country
December 2017
"We don't travel just for the beauty anymore, or even just for the bragging rights. We do it for the burn."
Read Full Article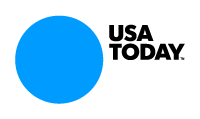 USA Today
November 13, 2017
"Some consider retirement to be synonymous with relaxation, but Shirley Frye and her husband, Dan, had something more adventurous in mind."
Read Full Article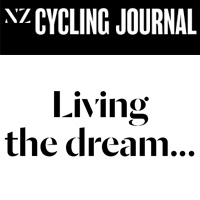 NZ Cycling Journal
May 2017
"I'm feeling triumphant over completing this challenge and proving that I have what it takes to tackle such a vast distance on a bike."
Read Full Article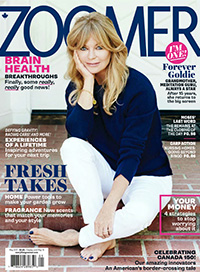 Zoomer magazine
May 2017
"The thing to remember about Africa is, like everywhere else, it's about the people."
Read Full Article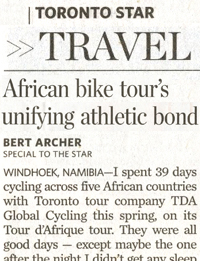 Toronto Star
October 6, 2016
"By the time the sun rose, we had eaten our double or triple breakfasts of carbs, packed our stuff into the staff trucks, got on our bikes and started stage 72 of the 11,000-kilometre tour."
Read Full Article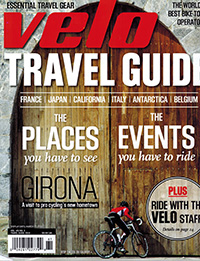 Velo News
Travel Guide 2016
"THE WORLD'S TOUGHEST BIKE TOURS: Using the word "EPIC" to describe your six-hour weekend ride is hereby banned. The term shall be reserved for particularly monstrous adventures that take you places-physically, mentally, and, perhaps, spiritually-that you never thought possible."
Read Full Article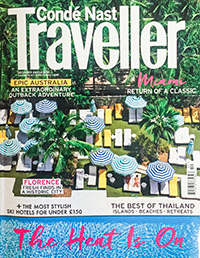 Condé Nast Traveller
December 2015
"Blazing Saddles: Two-wheel tours through the Alps now seem like a spring breeze compared to the far-out thrills of these thigh-burning adventures"
Read Full Article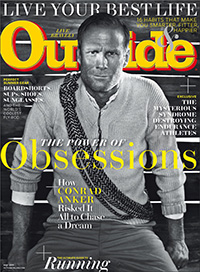 Outside Magazine
July 2015
"Blood, Sweat, and Cheers: All that suffering allows for a level of immersion that other trips can't offer. When it's really tough, you go beyond what you believed you could do."
Read Full Article
Lonely Planet Traveller Magazine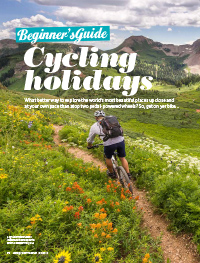 June 2015
"WHY GO HERE: See rural villages and national parks up close on this moderately difficult route along secluded country lanes and the mighty Mekong River." Read Full Article
Prime Living Magazine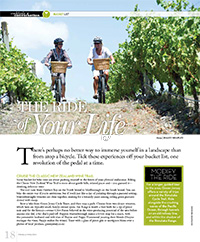 May / June 2015
"There's perhaps no better way to immerse yourself in a landscape than from atop a bicycle. Tick these experiences off your bucket list, one revolution of the pedal at a time." Read Full Article
Adventure Cycling Magazine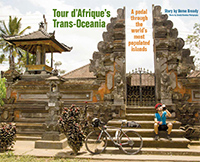 February 2015
"And then the tour is over. You go home, you eat a lot, and once you're rested, it's hard not to sign up for another." Read Full Article
The Sunday Independent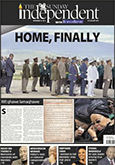 November 2013
"We were used to being chased by dogs, and besides they were tiny so we ignored them. They were relentless and building up speed and one went straight for my leg."Read Full Article

American Bicyclist
February 2006
"I met the group for the first time on January 13 at a five-star hotel – the last of these we would see for the duration of the trip. I was immediately struck by the wide range of participants. The riders ranged from young to old, fit to fat, and serious to casual."Read Full Article

Bike
July, 2007
"We lined up our bicycles under a huge banner that read Tour d'Afrique. TV crews swarmed with cameras, the Sphinx and the pyramids of Giza looming behind us."Read Full Article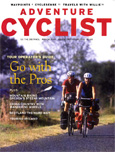 Adventure Cyclist
March, 2007
"The boldness and scale of Tour d'Afrique immediately made a splash in the touring world, and many observers praised the organizer's commitment to African bicycle advacacy."Read Full Article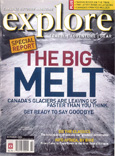 Explore
October, 2004
"To the Canadian organizer of the first Tour d'Afriqu, cycling 11,000 kilometres from Cairo to Cape Town seemed like a good idea at the time. And after the lava fields, the bandit territory, the stone-throwing kids and the tire-swallowing sand, it seemed like an even better idea."Read Full Article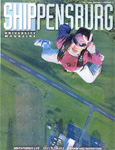 Shipsenburg
Fall, 2006
"…'Mountains are the means and man is the end. The goal is not to reach the top of mountains but to improve the man.' I descended today just as I completed the Tour d'Afrique, victorious but a humbled man."Read Full Article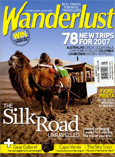 Wanderlust
January, 2007
"Exploring the Silk Road on two wheels is an increasingly popular choice. There's nothing like watching the world whizz by and being able to stop anytime you wish to feel and touch your surroundings."Read Full Article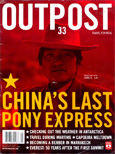 Outpost
June, 2003
"To race or not to race. 120 days of pedalling, from Cairo to Cape Town. Outpost checks in with the first-ever Tour d'Afrique bicycle race."Read Full Article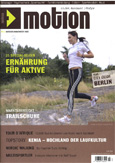 Motion
October, 2005
"Tour d'Afrique, 12,000 Rad-Kilometer von Kairo nach Kapstadt."Read Full Article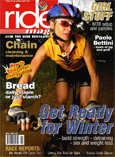 Ride
April, 2007
"…the riders experienced what some of them consider the highlight of their epic adventure, when they completed the 18km switchback descent on a rough gravel road into the Blue Nile gorge, losing about 1000m in altitude, before crossing hte Blue Nile River and then tackling the 22km climb back out!"Read Full Article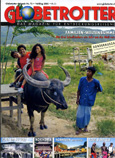 Globe Trotter
February, 2005
"Hey, du fahrst mit dem Bike durch Afrika – ein Geschenk furs Leben!"Read Full Article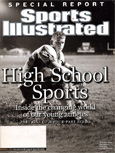 Sports Illustrated
November, 2002
"Though the event is touted as a race – riders will be covering an average of 66 miles a day for 100 days, with 20 rest days – Gold and de Jong welcome relay teams and anyone who wants to treat the event more like a tour, even people who can spend only, say, six weeks covering part of the continent."Read Full Article

VSD
July, 2004
"'Qu'est-ce qu'on fout la!' Quelques jour apres avoir pris le depart du Tour d'Afrique a velo, le 17 janvier, un concurrent doute deja. Sur le papier, cette course s'annonce comme un defi hors norme: partir du Caire, en Egypte, pour gagner Le Cap, en Afrique du Sud, soit courir 11,500 kilometres durant cent vingt jours."Read Full Article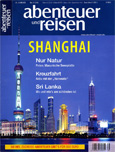 Abenteuer Und Reisen
May, 2006
"Extremsportler Stefan Schlett fuhr mit 30 anderen Radfreaks von Kairo nach Kapstadt. 12,000 Kilometer im Sattel. Wir begleiteten ihn auf den 100 Etappen der Tour d'Afrique, des langsten Radrennens der Welt."Read Full Article

DH
January, 2007
"Depuis la mi-janvier, cinq cyclistes quebecois participent a l'evenement Tour d'Afrique. Ils franchiront les 12,000 km qui separent Le Caire, en Egypte, de Cape Town, en Afrique du Sud. Chaque participant s'est associe a une organisation caritative, et l'argent amasse sera remis a la fin de l'epreuve."Read Full Article
Sport Revolver interview.
Sport Revolver October, 2003
Read Full Article
"6600 miles………..do not forget to ask time off from your boss."
-Sports Illustrated October 14, 2002
"Do you think you are hard enough?"
-Mountain Bike Rider October 2002
"Hardest Bike Race Ever?"
-Mountain Biking UK October 2002
ONLINE MEDIA

DatingAdvice.com – A Safe & Exciting Way for Daters to See the World & Make Lasting Connections
"Riding a bicycle through the plains in West Africa or the city streets in Istanbul gives people a unique perspective on the world."
Read Full Article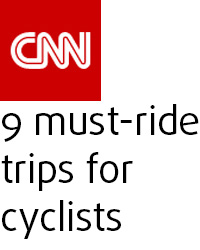 CNN – 9 must-ride trips for cyclists
August 2015
"The magic of the open road, trail or mountain has long captured the imaginations of cyclists, whether they are professional riders or weekend warriors."
Read Full Article
Men's Fitness
7 Epic Last-Minute Summer Vacations
"The best part: The tour takes care of all the little details… so all you have to do is focus on pedaling and absorbing the adventure of a lifetime."
Read More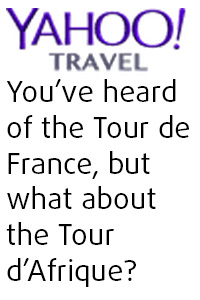 Yahoo Travel
January 2015
"Why These Gonzo Adventurers Are Biking 7,500 Miles Across Africa"
Read Full Article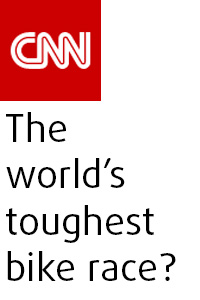 CNN – Is this the world's toughest bike race?
January 2014
"But the trek, of course, is no easy ride. There are tremendous obstacles to overcome…"
Read Full Article
NEWSPAPER ARTICLES
The Sunday Argus May 13, 2007
Read Full Article
Dinsdag January 30, 2007
Read Full Article
Dinsdag January 16, 2007
Read Full Article
Friend Honoring Legacy off 9/11 victim "I am also trying to show kids and everybody that whatever it is you want to do, if you put your mind to it, you can do it."
Philadelphia Daily News December 17, 2003
Read Full Article
A ride on the Wild Side "Africa has a history of road racing, but had not seen anything like this."
-The Independent Sunday, 16 November 2003
The Globe and Mail October 9, 2003
Read Full Article
"Amazing Race: Cyclists on the inaugural Tour d'Afrique from Cairo to Cape town ride across a continent where there is more to be discovered the slower they go."
Vancouver Sun August 9, 2003
Martin Sander interview.
Hamburger Abendblatt June 15, 2003
Read Full Article
The Toronto Star December 26, 2002
Read Full Article
"Like the Tour de France only much, much bigger."
-National Post November 5, 2002
Read Part 1 | Part 2
"Seeing Africa Up Close From a Bike."
-New York Times October 27,2002
"Calgarian to go coast to coast."
-Calgary Herald October 8, 2002
"Het is de langste en moeilijkste fietsrace van alle tijden."
-De Telegraaf September 14, 2002
"African Epic"
-Cycling Weekly September 14, 2002
"Unlike the Tour de France, the Tour d' Afrique will be open to anyone over 18 able to pass a basic medical."
-The Sunday Telegraph August 25, 2002
"It's the longest and most difficult bicycle race of all time."
-Glasgow Herald August 24, 2002
The International Herald Tribune reports on Tour d'Afrique. From Cairo to Cape Town on two wheels.
"Cyclists test their mettle in a 120-day race from Cairo to Cape Town."
-The Globe and Mail June 8, 2002
Read Full Article
THE CAPE TIMES
January 31, 2008
January 25, 2008
January 18, 2008
January 10, 2008
March 15, 2007
March 6, 2007
February 20, 2007
February 7, 2007
January 29, 2007
OTHER MEDIA
Four Canadians are among a group of cyclists who have made it into the Guinness Book of Records for the "fastest human-powered crossing of the (African) continent."
-Canoe Internet Network November 2003
Bicycle race across Africa ends with 33 winners "But the real winner is probably Africa. Most of the riders say they are returning home with a new view of the continent."
-CTV News May 18, 2003