Work for Us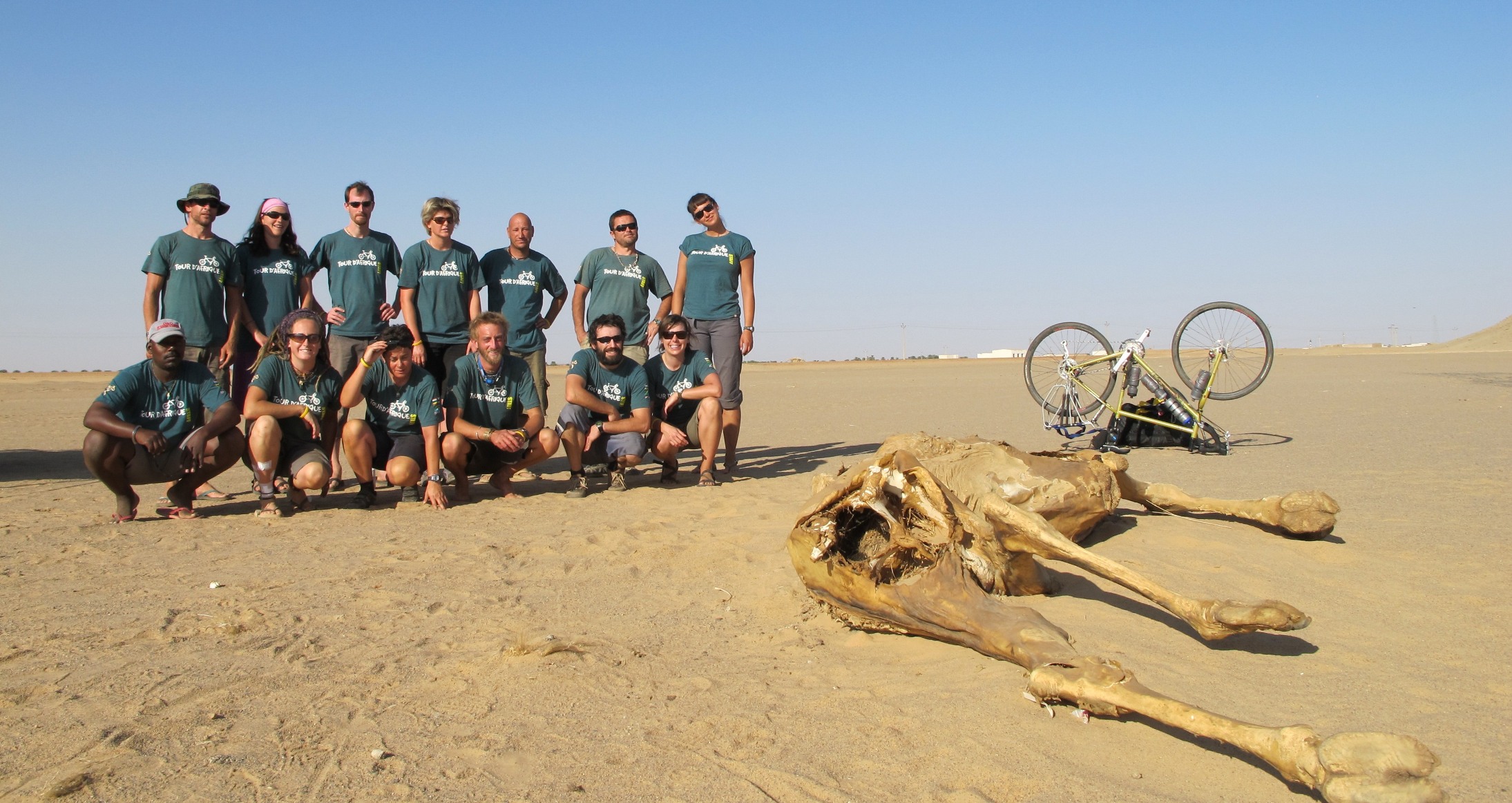 Working with TDA is a unique and exciting opportunity with many benefits. Please refer to the job descriptions below for the requirements of each position. TDA's goal is for the successful candidate to return to work on at least 3 tours with 2 out of the 3 on the same tour. It is not possible for us to hire people looking for a 1 time experience. If you feel that you are qualified, please click "apply now", fill out the application form and hit submit. Please note that due to the volume of applications we will only respond if there is a current position available that your skills are suited for.
Regardless of which position you feel you are most suited for – be it mechanic, medic, driver, or communication – your first tour is essentially a training trip and part of your role will be that of the Assistant Tour Director (ATD). So please read the ATD job description first as it applies to most first year staff.
STAFF DAYS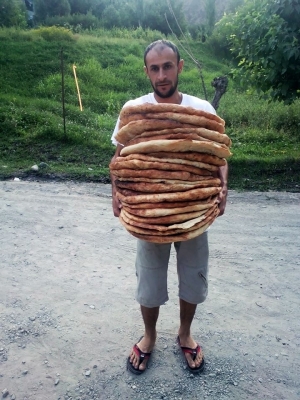 Want to improve your chances of being hired? Each year we host special Staff Days. This is where you can come and join one of our tours to gain first hand knowledge of how the day to day operations work. Past Staff Days have taken place in Western Europe, Australia, and North America. But we hope to host more of these in Africa, and South America in the future. These are typically 2-5 days in length. You would pay your costs to meet us en route, and then we cover your accommodations and food while on the tour.
Interested? Fill in our job application, if we have future staff openings available that you may be suited for, we will contact you, and you can mention an interest in doing the Staff Days.
BEST. VIDEO INTERNSHIP. EVER.
Seeking amateur videographers for the chance to travel the world and produce great videos in 2018. Apply today for an immersive and all-expenses-paid travel video internship. Travelling, filming, and editing for four months in Europe and West Africa.
Interested? Click here to learn more.
JOB DESCRIPTIONS
TOUR DIRECTOR (TD)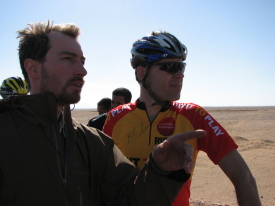 The TD oversees the entire project. The position involves coordinating group safety, food and water provisions, logistics, navigation, route selection, vehicles, participant health issues, rider meetings, staff meetings, border crossings, promotional events, campsite location, accommodation reservations, bike donations, local contacts (guides, police, media, tour operators, diplomats and delegates), communications, website updates, sectional rider logistics, conflict resolution, emergency response and general troubleshooting. It is rare that we hire someone directly into this position; as every organization is unique we typically like people who are qualified to start in at "ATD" role in order to learn our systems.
ASSISTANT TOUR DIRECTOR (ATD)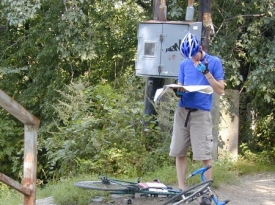 This is a training position for an individual who would like to become a tour director on a future tour. Their goal is to become intimately familiar with the route and logistics. Responsibilities consist of mainly shadowing the tour director, to learn, offer relief to the TD for the many tasks at hand and to assist the other staff members and participants with their duties and needs. They will also be responsible for daily communications with the office. All staff may be asked to take on additional responsibilities as required, including but not limited to; waste management/disposal, food preparation, photojournalism and assisting other staff.
We are looking for people who have experience in leading a group / long distance cycling / traveling to "off the beaten track" areas / have great communication skills / first aid training / can deal with stress and adversity / and have a passion for adventure. All ATD candidates must have a valid Wilderness First Aid certificate or a reasonable equivalent.
TDA's goal is that the successful candidate returns to work on many more Tours, hopefully in the Tour Leader position.  It is not possible for us to hire people looking for a 1-time experience.
MEDIC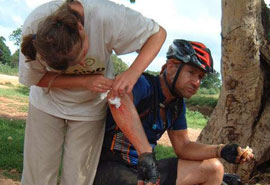 While all staff members must have basic first aid training, this position must be filled by a medical professional who is familiar with medical practices in developing nations and tropical diseases. Responsibilities include dealing with all medical issues faced by participants and staff. This may include a variety of ailments ranging from saddle sores to heart attacks. They must also maintain the medical supply inventory for the first aid kits in all vehicles and diligently track all medical expenses incurred throughout the journey. These costs include transport and accommodations should it be necessary to transport a victim to a medical care centre. It is also necessary for all medical assistance to be documented and filed. Prevention of the transmission of illness throughout the group is vital. The medic must ensure the adequate sanitation protocols are in place and that all staff and participants conform to the practice. All staff may be asked to take on additional responsibilities as required, including but not limited to; waste management/disposal, food preparation, photojournalism and assisting other staff.
We typically bring a medic on our expeditions that take us into the most remote areas, such as; Africa, the Silk Route, India, and South America.
HEAD CHEF
Interested in the chef position? Click here to read more and apply.
BIKE MECHANIC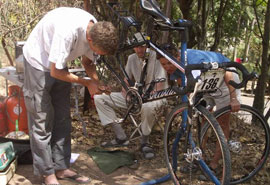 While preventative bike maintenance and cleaning are the responsibility of the clients, the mechanic is responsible for maintaining the bicycles for all participants in the Expedition (repairs, overhauls and tune-ups). The fleet of bikes will have a wide international origin so compatibility with parts and tools will require improvisation and resourcefulness. They are also responsible for maintaining the Company's inventory of tools and equipment. The mechanic is required to ride with a basic tool kit to handle any roadside maintenance issues. All staff may be asked to take on additional responsibilities as required, including but not limited to; waste management/disposal, food preparation, photojournalism and assisting other staff.
COMMUNICATIONS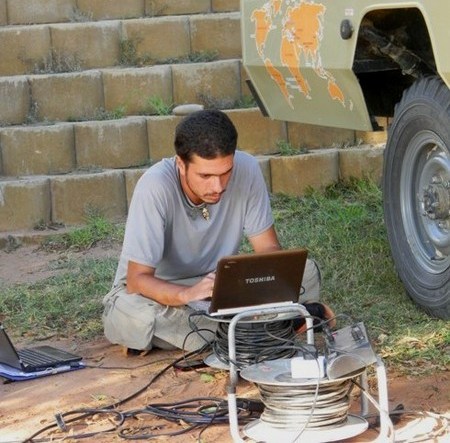 Communications personnel are responsible for the flow of information within the tour and between the tour and company offices both in Toronto and Cape Town. This role will include, among other things, shooting and sending photos and videos and written updates from the tour, coordinating interviews and press conferences / bike donations, updating the information contained in the tour manual, participating in the daily work schedule for the staff and dealing with other specific requests made by the tour leader and the company.
It is expected that the staff person will use any and all tools at his/her disposal to ensure that information is sent to the office in a timely manner through the use of mobile and satellite phones, internet cafes, satellite internet connection, and any other means necessary to get the job done. The care, maintenance and upkeep of this equipment and ensuring that the equipment is charged and ready to use at all times is also the responsibility of the person in charge of communications.
The successful candidate should have a background in photography, videography, journalism, and/or writing.  They should also have a thorough understanding of social media.  If they've worked as a freelance writer and have contacts in the media this is a great asset.
DIESEL MECHANIC / DRIVER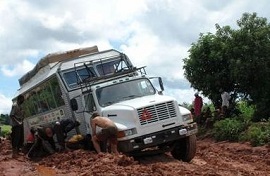 The candidate who best suits this role will be a qualified diesel mechanic with at least 5 years experience. They will have a valid international truck driver license and proof of a clean driver record, be 25 years or older, experience in left and right hand driving, and experience in off-road driving.
They must also have basic auto electrical skills, good navigation skills, and good people skills. The candidate will be responsible for the daily logistics, maintenance and smooth running of all the tour vehicles, which includes one Landcruiser and 3 trucks ranging from 3 tons to 16 tons.
The ability to deal with and solve all minor and major mechanical issues quickly and efficiently is essential. The candidate will also be dealing with border officials to ensure quick and efficient crossing of all the vehicles, supervising the setting up, maintenance and breaking down the daily camps, and ensuring the safety of the passengers on their vehicles.
TDA HEAD OFFICE POSITIONS
TDA's nerve centre is the Toronto office in the heart of Liberty Village. TDA Global Cycling is growing quickly and we need your help to make the business expand in the coming years.
INTERNS
If you are a university / college student or recently graduated in marketing, sales, design, web development, or business management and looking to get some hands on experience, then we might be a good fit. Our internship positions are typically unpaid, but you do earn credit towards cycling on one of our tours. Positions would be for someone Toronto-based. Internships could be as little as 3 months to a year.
PROFESSIONAL SKILLS EXCHANGE
Do you have skills? Would they help us? If you think you could help in one of the following areas, or think your skills might be needed, send us an email and we might utilize your talents in exchange for credit towards your participation on a future tour..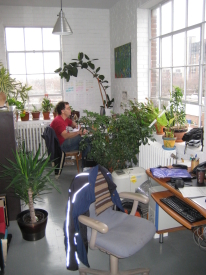 Graphic design
Marketing
Sales
Web design
Writing
Video and photography
MEDIA EXPOSURE
If you are a freelance journalist, photographer, film maker, or videographer and think you could get TDA some exposure in the media, let us know. We would be happy to discuss a media rate for one of our tours.
BENEFITS OF WORKING WITH TDA
Unique Travel Experience
Become familiar with the finer points of travelling to destinations off the beaten path. This is a rare opportunity to visit countries most people will never travel through on their own. You will not only have this experience at no cost, but will get paid as well.
Hands-On Leadership Skill Development
A proactive and hard-working person will excel on these tours. You will gain leadership skills through modelling the techniques of the senior tour staff, and through active participation in leading the tour.
Practical Skills Development
You will work closely with the other talented tour staff, and learn useful skills along the way – photography, writing, video, bike mechanics, cooking, and other practical skills for outdoor adventures.
Industry Discounts For Your Gear
Our tour staff have access to generous pro deals from various outdoor gear brands. These offers can help you get all the gear you need for the tour, and for your future outdoor adventures.