Reviews
REGISTER NOW
LOGIN
SIGN UP FOR OUR NEWSLETTER
Reviews
Of the nearly 2000 cyclists who have participated in our tours since 2003, the vast majority come away with overwhelmingly positive reviews of their experience. Don't get us wrong, not everyday is tailwind and sunshine. But at the end of the experience, once each rider has had time to reflect on the adventure, they often have things like this to say:
37 reviews on
Amazing group of people running amazing cycling tours! The perfect balance between support (on the road, in camp - or hotels) yet freedom and independence as a rider. Can't say enough good about TDA
Leonard Bayliss
2022-03-11
Had a great tour,staff were helpful,organization was good,if you want adventure this would be a great way to do things
I would not hesitate to recommend TDA after cycling with many other companies. I consider TDA attracts cyclists who want adventure and the unexpected.
I rode the the TransEuropa with TDA in the fall of 2021. Covid was complicating almost all travel but TDA smoothed the way and made the trip happen at a time when other companies were cancelling. They have a 'can do' attitude and some very well trained and motivated staff that make sure their riders are safe and well cared for. I can honestly say that riding with TDA was the most deluxe bicycling touring experience that I have experienced.
Cycled from Tuktoyaktuk to Northern BC in 2019. Safe Fun and great food. A true adventure. Staff were first class. Wished I had more time to.keep going. Once in a lifetime experience.
Above and beyond crew. We had someone fall off their bike with a serious concussion. They were there with him from the arrival of the ambulance to his hospital care, and went back and forth to the hospital to make sure he was being taken care of. All in a country which spoke a different language. Top notch.
More reviews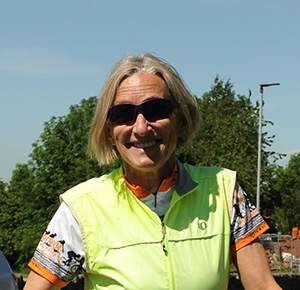 "The staff were amazing. They made our ride with detailed route instructions…fabulous food, warm & friendly can-do attitudes."
-Barbara Smit, United States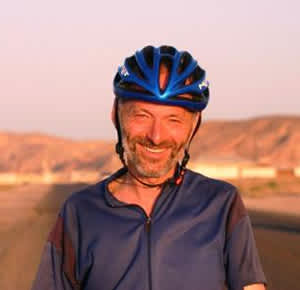 "When my trip started, I had high hopes and great expectations. These were easily exceeded on all counts. I had a fantastic time and can't wait for more."
-Bill Dodds, United Kingdom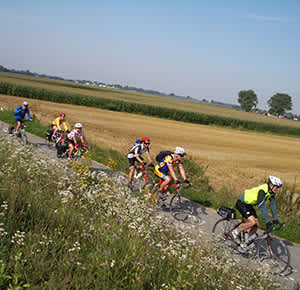 "To sum up the experience in a few lines is impossible, and I constantly find myself at a loss when people ask "How was the trip?" If I answered honestly, it would likely take all day to explain the seismic shift in the way that the trip has impacted my life on various levels. I trained a lot for the trip, constantly imagining what the trip would be like while on the bike. I'd be at the computer, trying to read others' accounts of their trip, I read over the information packet numerous times and I thought about it obsessively. Still, there was really nothing that could have actually prepared me for what it was actually like on the ground — to be completely immersed in an unfamiliar part of the world rolling along on a bike, every ten minutes having a new part of your mind open up from any number of things: some view you were seeing along the road, or a cluster of little kids screaming at you, or a burst of rain, or a joke from another rider, or the sheer physicality of feeling the sixth out of seven hours on the saddle. I've done self-supported touring before, but the advantage of being so well supported really took the anxious edge off the task and thus enabled a really rich experience. Thanks much."
-Nate Cavalieri, United States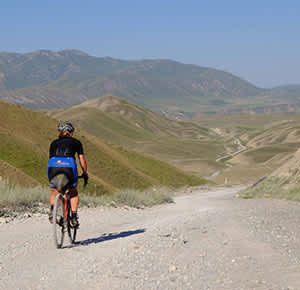 "Beautiful sunsets, early morning sunrises, days of biking heaven, days of biking chaos, extreme temperatures, different cultures, headwinds, hills, heat, a cold beer at the end of the day, sharing tea, vodka & beer with generous locals, desert camps, sore bum, bike maintenance, snow, ice and yurts, kids on the streets, high fives, rough and smooth roads, long days, history, culture, architecture, generosity, markets, food, life long friendships – these only sum up a small amount of the experiences I had over the 3.5 months which was the Silk Route – They say a once in a lifetime trip – turns into an addiction – I can't wait for my next adventure!"
-Jo Demmler, Australia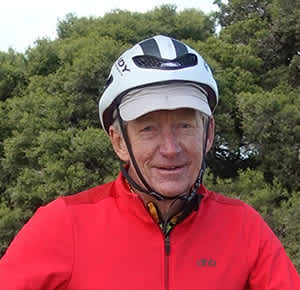 "The experience was everything that I could of hoped it would be. Good staff who provided excellent backup, a great route over differing landscapes and visiting great cities, all surrounded by the comradery of the riders all with the same goal of making it across the continent. I have come away from the ride not feeling worn out after 3 months on the bike and looking for a break but full of enthusiasm for planning and researching for my next ride"
-Brett Lanham, Australia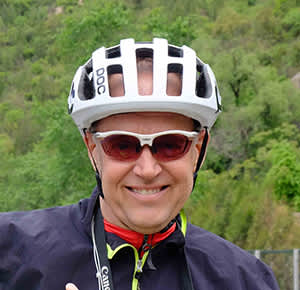 "Structured adventure and back-up security if needed. Great challenging and very well organized. You will have the freedom to ride as you like – and still enjoy the infrastructure and security when needed. You can explore areas you never would be able to on a regular tourist trip. Ride the bike and enjoy every minute!"
-Par Akesson, Sweden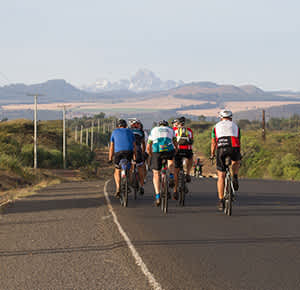 "I am only able to answer the universal question of 'How was it?' with a pregnant smiley pause followed by an understated 'AMAZING'. Every one of the 120 days was an exhilarating experience! Cycling with a gale force tailwind, having Sudanese children offer me money, engaging in an informal soccer match with a gaggle of Ethiopian children, overlooking the massive Jema Gorge beside a troupe of monkeys, passing by the extremely curious and colourfully clad Samburu while in a volcanic desert, laying my naked eyes on some cheetah, passing by bicycle after bicycle loaded to imaginative heights with an extraordinary variety of goods, yelling in elation and being completely drowned out and simultaneously soaked by Victoria Falls, watching a herd of elephant from 10 metres away on my bike, going 78 km/hour down a gravel road into the massive Fish River Canyon…how do you even begin to describe this expedition?"
-Andrew Cameron, Canada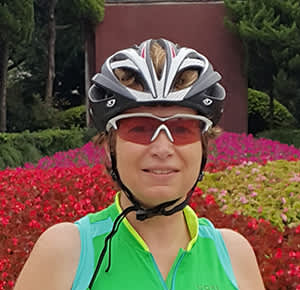 "Fantastically well organized with brilliant staff who went beyond the call of duty to ensure everyone enjoyed the experience."
-Patsy Howe, United Kingdom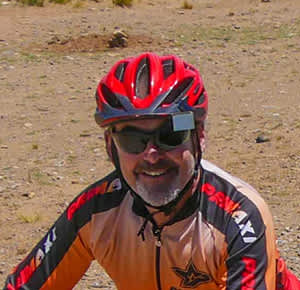 "Very innovative. Routes well-researched but still provide enough uncertainty for a sense of adventure. Provide just the right mixture of rider support and independence, for a reasonable price."
-Paul Davison, Canada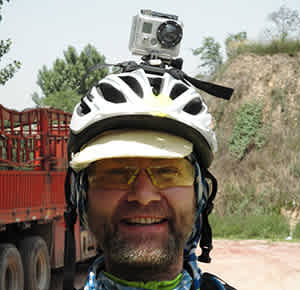 "A roller coaster of ride with loads of gears, beers, and a few tears with plenty of hills, thrills and some spills, but all in all an awesome adventure of a life time, one that anyone can conquer with a positive mental attitude!"
-Gary Thompson, United Kingdom
Hungry for More?
Watch our videos, read our blogs, and check out our instagram photos to get a vicarious introduction to cycling on a TDA tour.
Or go deeper and review the various tours options using Tour Finder. Get answers to our most frequently asked questions. See the profiles of those currently registered. Click here to read 'How to Prepare', a blog series covering everything you need to know for your next cycle tour. Then find your tour and review the dates, details, difficulty rating, accommodation info and more.
Not enough? Then consider calling or emailing us and we can answer your questions or connect you with one of our past participants in your area. Or join our Guest Rider Days program and ride with us for free for a few days!