Blog
REGISTER NOW
LOGIN
SIGN UP FOR OUR NEWSLETTER
Summer Cycling in Europe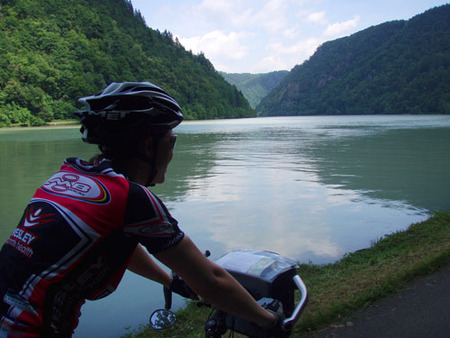 Austria. TDA Archives
From the jangle of bike chains and the whistle of the wind, from grunts of pain and shouts of lyrical laughter, the Orient Express
Cycle Tour's symphony of sound pedals into Austria, proclaimed by many to be the birthplace of Classical music. From the sound of music to the sights of architectural splendour, this section of the cycle tour is sure to delight!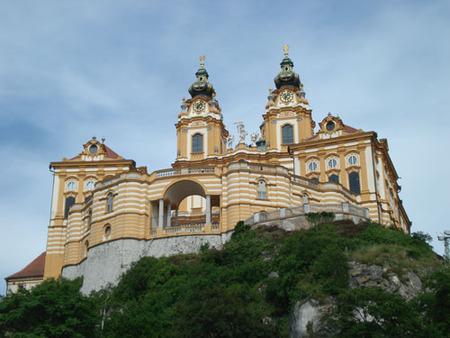 Linz. TDA archives
From the city of Linz with its world-class art galleries, striking architecture to its revolutionary concept of striving to be an acoustic city, through its monitoring of ambient urban noise, we'll wind our
way through the glorious Austrian countryside to the capital city – Vienna. Set against a backdrop of imperial palaces
and majestic mountains, the city will spark a song in your soul as you
get to spend some days resting and indulging in the sights and sounds of
classical delights.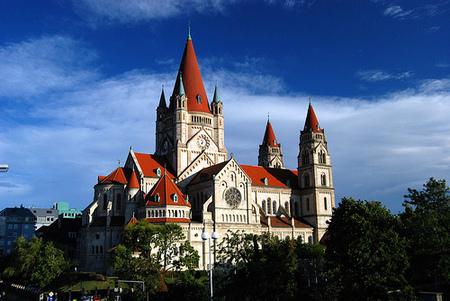 Vienna. Photo by Bachspics

After visiting fairytale-like palaces and being swept away by world-class opera that will transport you back through time, perhaps
you'll find yourself at a road side restaurant sampling schnitzels and tasty tortes, while sipping locally produced schnapps or
slow roasted coffees.
But before we're tempted to remain in this musical wonderland, it's back on our bikes and off to Bratislava, the cosmopolitan capital of Slovakia.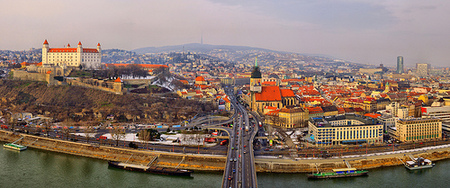 Bratislava. Photo by Martin H
With its cathedrals and castles that are millennia old to its views of the nearby Carpathian Mountains, you'll be singing the praises of this enchanting city. With its glorious countryside and exceptional options for skiing holidays, Slovakia is fast becoming a popular tourist destination for those who are looking for something more quaint and less commercial. We'll get the special, selective, slow paced tour as we cycle our way through the Slovakian scenery further into Eastern Europe.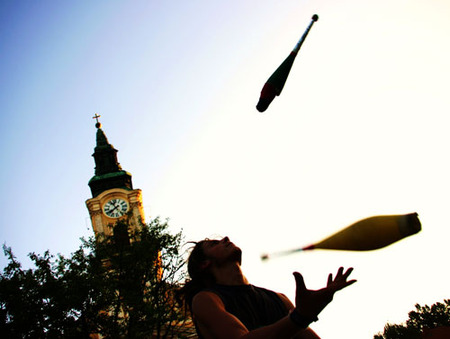 Explore the 'new' Europe on the old continent with the Orient Express
Bicycle Tour. From the French vineyards, to the spas of Budapest, the
Carpathian mountains in Romania, and the spices of Turkish bazaars, this
is a continental tour of Europe like no other.

Whet your appetite…
German Treasures
Vival la France
Eating in Istanbul
From Paris to Istanbul
Available as a full tour or in three shorter sections.
Click here for route, pricing and registration details.