Blog
REGISTER NOW
LOGIN
SIGN UP FOR OUR NEWSLETTER
To The End of the World – and back.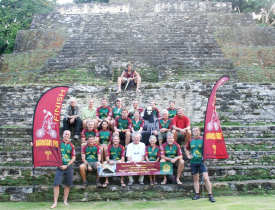 It is all over! Our Doomsday Ride, La Ruta Maya, ended on 21 December with neither a bang nor a whimper, but rather a boisterous lunch at the feet of the Mayan Lamanai Temple in Belize. We slugged away at local rum and reminisced about our adventure to the whoops and growls of howler monkeys, wind rustling through ancient treetops, and the drumming of hippies. Few people can boast having a Mayan temple all to themselves for a lunchdate.Most of the cyclists say the last 5 weeks' cycling through Central America has been some of the toughest they have ever experienced. And they should know. Some of them are Tour d'Afrique Alumni who previously cycled with us for 4 months from Cairo to Cape Town or managed to survive the 4 months from China to Turkey on our Silk Route. It was however the Doomsday Ride which had a few grown women, and men, break out into tears along its unforgiving roads.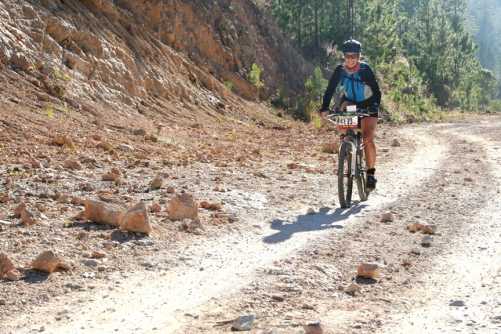 Starting off on a wet morning in San Jose, Costa Rica, the cyclists battled giant potholes, incredibly steep hills, a pestering headwind, cloudbursts, and hectic city traffic. This all soon made way for green tangles of rainforest vegetation, colourful fruit sellers, and a gorgeous waterfall. Costa Rica is far wealthier than Nicaragua and this was evident the minute we crossed the border. But cycling along its volcanoes and lakes were priceless. Once on the Pacific Ocean side, the rain stopped, and the heat set in. It was great for getting our clothes and shoes dry after a soggy Costa Rica. The Nicaraguans are also friendlier than their Costa Rican neighbours and waved and greeted us as we cruised by. In Honduras we cycled underneath sunbeams streaking through treetops and past orange groves. We fixed punctures drenched in sweat, we pounded our way uphill, and jumped in pools and lakes. Packs of dogs charged at us.  Mostly we got away in time; sometimes not.  Guatemala's roads are utterly beautiful and achingly tough.  Sometimes we climbed up to highpoints of more than 3000m. We skidded through loads of dirt roads and slippery mud paths. Still, cyclists would arrive at the end of a long day with big smiles.  Cycling into Belize was magical but also tinged with a bit of sadness as we realised this incredible journey will soon be over and we had to go back to our normal lives.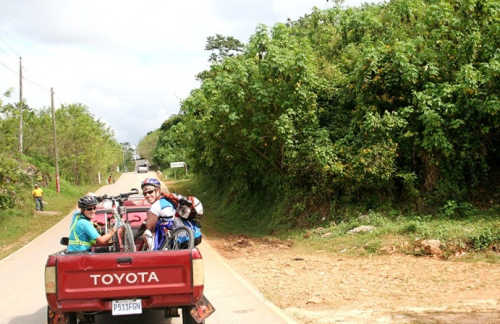 On our 'rest' days we would go horseriding, kayaking next to a volcano and ziplining through rainforests. Some learned to dance the Punta, enjoyed yoga classes, indulged in full body chocolate massages, milked cows, got milked by local vendors at the crazy markets, drank local beer, and tried out strange fruits. We listened to the church bells toll in Granada, drank the precious milk from freshly lobotomised coconuts, floated in hot springs and ate Nutella banana splits.  Some fell in love, some fell ill and others gatecrashed a local wedding.  We strolled through ancient temples: exploring Copán Ruinas, Tikal and Lamanai temples.  Then it was back in the saddle as we tackled more potholes, sand, muddy strips, giant landslides, rutted roads and cycled through rivers and bits of no road at all. Sometimes some of us quietly wept a little, some temporarily lost their sense of humour, some swore like seasoned sailors, and some fell and got bruised and battered and saddlesores and diarrhoea but got up on their bikes again. The physical toughness tested our endurance to the max. Hitchbiking became popular for some and others hitched a ride with the local police. We often found ourselves immersed in a sensory overload inflicted by the tastes, smells and sounds of each new country, the kindness of a stranger, yet another brutal uphill, and the elation of flying downhill past volcanoes and temples and curious children.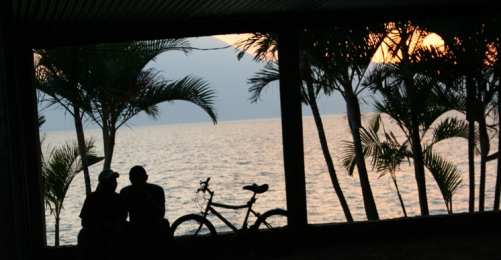 So Central America: thank you for your endless and bittersweet curves, your unexpected hospitality and for still being our friend after we humiliated ourselves by practising our dreadful Spanglish on you. We will be back. Doomsday is inevitable, but until then we will keep our eye on the prophets, and keep following the path of the Mayans. Douglas Adams' dolphins say it best, 'So long, and thanks for all the fish.'
Countries visited: Costa Rica, Nicaragua, Honduras, Guatemala and Belize.
Kilometres cycled: 2300km (unless you got lost or took a planned detour.)
Cycling days: 28 days, averaging 90km each.
Maximum elevation: 3300m
Tears cried: This information is private and confidential.