Blog
REGISTER NOW
LOGIN
SIGN UP FOR OUR NEWSLETTER
The Danube Cycleway
A large part of the Orient Express cycling adventure makes use of the network of marked cycle routes, paths and cycleways that make up the Danube Cycleway or Donauradweg as it is called here in Germany. From our first camp in Germany at Donaueschingen we picked up the initial cycleway signs and have been traveling east following the river's currents ever since. It's a great break from the traffic and feels amazing to be riding on a path that was purpose-built for cyclists. Connecting villages and cities on routes that sometimes hug the Danube on its north or south shore or along one of its canals, at other times it zigzags on paved paths through corn and wheat fields and into interesting villages that seem to appear just as you are ready for a coffee and pastry stop.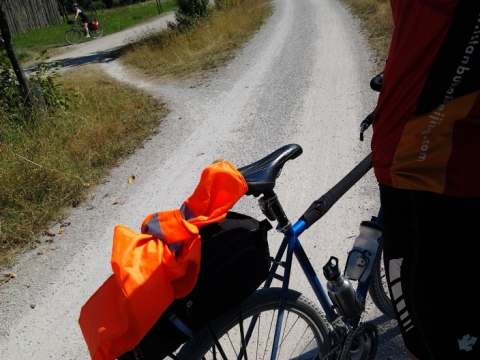 It is a mature route – having facilities and businesses advertising their services (bike repair, guesthouses) along the trail and cafes that face, not the city street, but the cycleway where business has obviously been good. You see families with both children and grandparents in tow – loaded down with gear on the backs of their bikes – out on a multi-generational cycling vacation. There are sculptures displayed along the way, pedestrian bridges – both quaint old structures and impressive architectural ones that bring you across the Danube and its many canals and offshoots. While most of it is paved paths, there are a number of packed gravel sections. Some can include short distances of loose gravel and potholes, but most of it is well maintained and easy to ride on with a reasonably wide tire.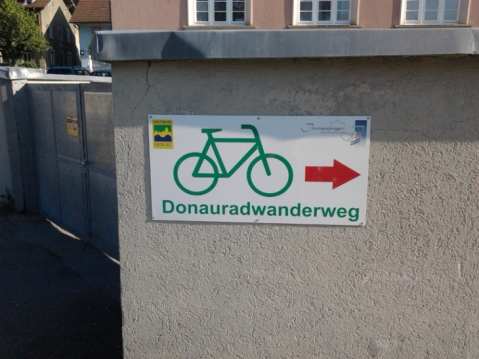 As you set out from each camp our now well-trained eye picks up the small cycleway signs – which are at almost every intersection and fork in the road, as long as you are looking closely. Seeing the signs – too small for cars to pay attention to – is like seeing a secret message posted in plain sight – like a exclusive club all us cyclists are a part of – showing us the way and guiding us on routes that avoid busy roads and traffic almost entirely. If a car watched you cycling next to them through a village, they may wonder why you took that sharp right turn down a narrow village street with such confidence, but you knew you were on the right route.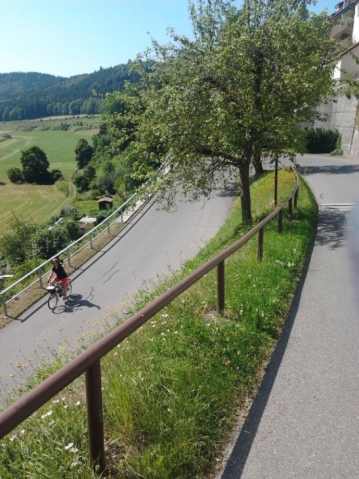 All that sounds great of course, but it isn't perfect. At times you may miss a sign, or it may not be there at all. And it will happen that you lose the trail from time to time and while cycling in traffic you are eager to find the signs again and head back to the Danube Cycleway – just remember that if you are cycling upstream, you are going the wrong way! In just under a week, the cycleway will bring us straight into the heart of Vienna for our double rest day and the midway point of our adventure to Istanbul. We will be joined by a few new faces and will wave goodbye to a few more who end their journey there.