Blog
REGISTER NOW
LOGIN
SIGN UP FOR OUR NEWSLETTER
10 Things about the Silk Trade Route You May Not Know
Since the 2014 Silk Route tour is now less than three months away, here are a few things that you probably do not know: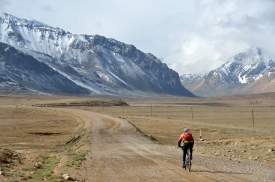 1. Silk Road is actually a network of roads that traders used to trade gold, wool, horses, jade and glass from the outside world in exchange for silk from China.  The road started in Xi'an, Shanxi province – the home of the famous terracotta army. Traders traversed barren land, deserts, and treacherous mountain passes until they reached the Mediterranean Sea.
2. There are more than 500 species of wild silk worm. It is the domesticated worms that provide the silk we know and love.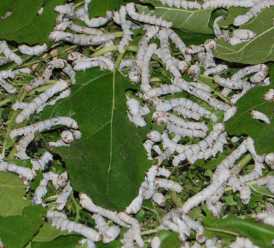 3. Silk worm is an eating machine. Silk worms increase their body weight 10,000 times in their 25 – 28 days of life.
4. Silk filament is stronger than a comparable filament of steel.
5. Not that long ago, in the 1980's and 90's, a French company called Wolber Tire Company manufactured handmade silk bike tires that were the favourite of French racers.
6. In ancient Rome by year 1 AD silk was literally worth its weight in gold.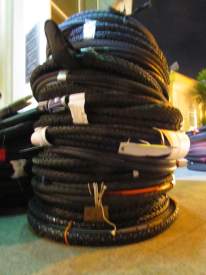 7. Silkworms are an important source of protein in many parts of the world.
8. Silk is synonymous with luxury, glamour, and splendour. No wonder, then, that no matter how treacherous or perilous it was to bring it across Central Asia, there were always adventurers ready to try it.
9. Though the trade between China and the west existed for millennia, the actual name Silk Road – which encapsulates the romance of the route – was coined by a German explorer and geographer called Baron Ferdinand von Richthofen less than 150 years ago in 1877.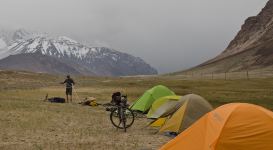 10. A New York based famous fashion designer Oscar de la Renta once said "Silk does for the body what diamonds do for the hand".
So the big question is, what does cycling the Silk Route do for the body and mind?  Only those who have done it can tell you the secret.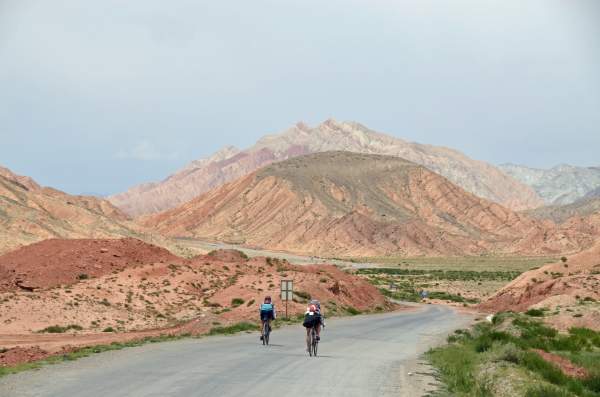 photo credits: Tour d'Afrique and Bernard Roch