Blog
REGISTER NOW
LOGIN
SIGN UP FOR OUR NEWSLETTER
Xinjiang Autonomous Province #SR2014
For the last two weeks the Silk Route expedition has been pedalling its way through Xinjiang Uyghur Autonomous Province, China's largest, and for many, most fascinating province. Xinjiang is most famous for being home to the Taklamakan desert, the world's second largest shifting sand desert, second only to Africa's Sahara.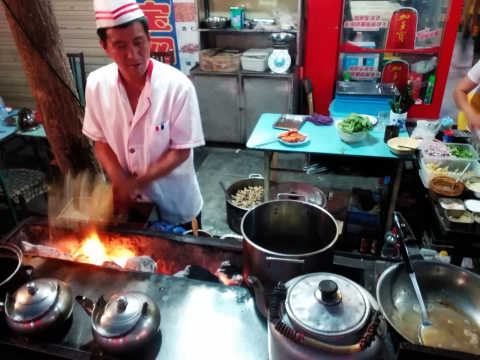 For thousands of years, Xinjiang has been inhabited by Uyghurs (pronounced similar to "wiggars"), an Islamic people of Turkish origin. Now is a fascinating time for us to cycle through Xinjiang as, not dissimilar to Tibet, the native people of Xinjiang are struggling for their independence from China, who seem to be making Xinjiang more and more Chinese. In some towns we pass through all the road signs are written in Uyghur, which uses the same script as Arabic, every building top has an Islamic Crescent rising off it and delicious flat breads, like those that we can look forward to in the Muslim countries to come, are on sale on every street corner.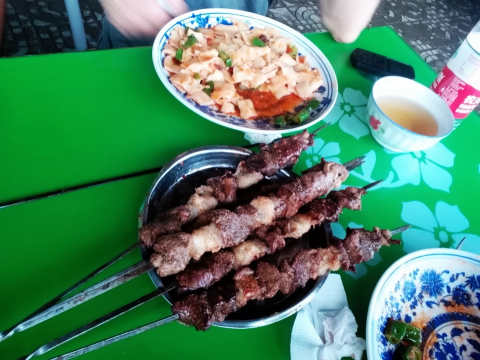 Yet many of the cities we have passed through have looked like something plucked straight out of Eastern China on the Jade Corridor, with Han Chinese  (the largest ethnicity in China) to be seen everywhere with chopsticks still in use and no sign of the native Uyghurs and their preferred spoons.
The Chinese government has spent billions of dollars in trying (and succeeding) to make Xinjiang more Chinese and less Uyghur by paying Chinese citizens from the East to come and live in Xinjiang. Han Chinese now make up an astonishing 40% of all people in Xinjiang, up from less than 10% just a few decades ago.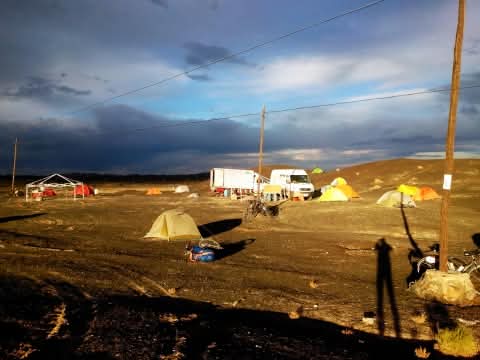 With Xinjiang bordering Russia, Mongolia, Kazakhstan, Kyrgyzstan, Tajikistan, Afghanistan, Pakistan and India, and holding more oil and gas than any other Chinese province, it is no wonder that Beijing does not want to give up control "East Turkestan", as the Uyghurs would like the independent country they hope for, to be called.
These two opposing views for the future of Xinjiang has made our journey here all the more interesting, exciting and sometimes challenging. Being so far west of Beijing, Uyghurs in Xinjiang use an unofficial time zone two hours behind Beijing, meaning that sunrise is at 05:30 instead of 07:30, as Beijing insists.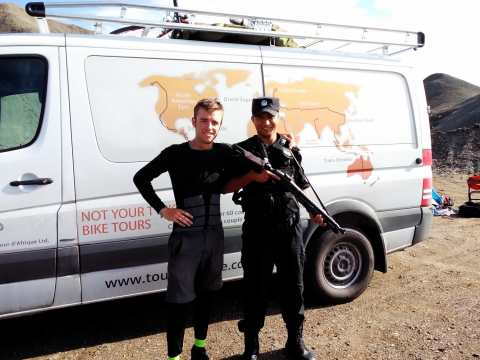 There is also a noticeable police presence in Xinjiang, not so much for security but more as a never ending reminder to all people that the Chinese are in control. On one occasion, while camping high up in the Tian Shan mountains, the police and then SWAT arrived in the evening just to check that we knew what we were doing. Thankfully, our local support are themselves Uyghurs and had no trouble in breaking the ice with the Uyghur SWAT team and we were soon wished a pleasant evening.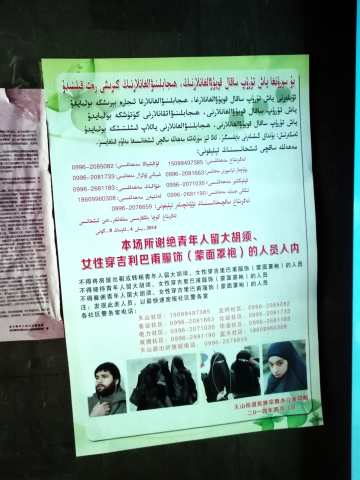 We have also been practicing our first new language since arriving in Shanghai over 6 weeks ago. The Uyghur language is a great introduction to some of the other Central Asian languages that we'll be experiencing over the coming months, with many words appearing in multiple languages.
Now the tour is resting in Kuqa. Then we have 5 days of cycling to cover 750km to our last city in Xinjiang and China, the legendary Silk Route city of Kashgar. So for now we shall make the most of the Chinese 3G service that has followed us all the way from Shanghai, and the infallible Uyghur smiles and cups of chai which we are all enjoying so much.
See more photos of this area here.
Join in on the fun – Karakum Crossing, Magic Carpet Ride, Garden of Eden & Hills of Anatolia sectional spaces still available!