Blog
REGISTER NOW
LOGIN
SIGN UP FOR OUR NEWSLETTER
Crossing the Gobi Desert
The 2016 Silk Route tour rolled out of Beijing two weeks ago en route to the legendary metropolis of Istanbul over 12,000 kilometres away. However instead of heading due west, we first venture into the mysterious and harsh lands of Mongolia to the north, which for generations were home to the Mongol armies that so frequently threatened China. Luckily for the few dozen riders embarking on this four and a half month journey to Istanbul, the biggest threat Mongolia poses is its climate. Already so far on the tour riders have faced hot days under the beating sun, sand storms whipped up by fierce winds, and chilling rain in Asia's largest desert, the Gobi. The comforts and ease of touring in China have quickly given way to a more unpredictable and challenging routine for the riders. Instead of hotels at night and dinners at restaurants, we are now camping in the windy Gobi desert where both sand, wind and rain are a common menace.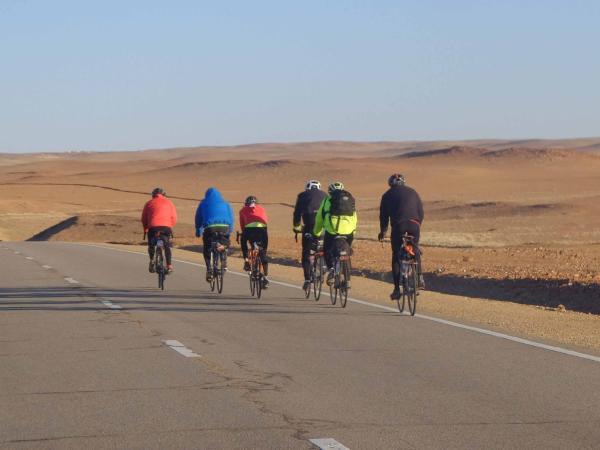 That being said, there were still challenges on our short stretch during China, with the hustle and bustle of big towns creating navigational hurdles, as well as long stretches on busy trucking roads. After riding through the Great Wall of China on Stage 1, the riders slowly experienced the transition from dense forest land into the more desolate and barren environment of the Gobi desert. China is trying to slow the expansion of this arid expanse with a new 'Green Wall of China' – a belt of forest land to maintain a buffer zone from the quickly shifting sands of the Gobi.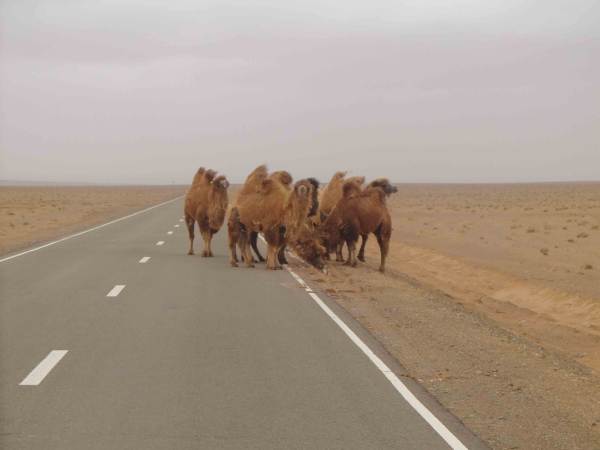 Approaching the border, and crossing into Mongolia itself fierce winds whipped sand across the roads, and gave an immediate sense of the challenges of life here. The terrain whilst spectacular has a feeling of deja vu. The wide open arid plains of Mongolia seem familiar. This could be Utah, or Namibia, but then you see a Ger (the Mongolian name for a Yurt) an unmistakable symbol of the the Mongolian people, resilient in the landscape. More of which we are sure to encounter in the coming weeks.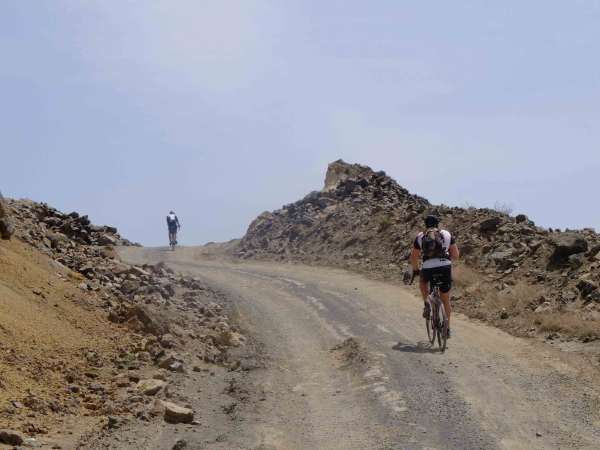 Now that we have reached the bustling Mongolian capital of Ulaanbaatar and the end of 'The Great Wall' section, riders will be installing their larger off-road tires as we embark on potentially some of the toughest riding days of the tour. Both in terms of terrain, and navigation, where roads become dirt tracks, and dirt tracks lead in all different directions with no distinguishing features on the landscape to help guide your way. 'The Great Wall' section has thrown some tough days at the riders so far, and as we begin heading west, 'The Mongol Empire' section is sure to be equally as challenging.