Blog
REGISTER NOW
LOGIN
SIGN UP FOR OUR NEWSLETTER
Bike Trails & Urban Lanes: Discovering The Bike Culture Of The Baltic States
Ethan Weil is the Content Creator on the 2023 Trans-Europa Cycling Tour. In this piece, he examines bike culture in the Baltic States.
Tucked away in the north-eastern corner of Europe along the coast of the Baltic Sea are three countries, Estonia, Latvia and Lithuania, also known as the Baltic states. It's a northern landscape with vast forests, long sandy beaches, and a countryside that emits a sense of tranquility as you pedal through it. There is a richness in the cultures and history that each of the three states hold, both through similarities with one another as well as unique differences. When planning a biking adventure, the Baltic isn't likely a place you hear much about in North America, much less having known someone that has cycled there, but what brings these Baltic states together is their bike culture and the ability to develop widespread bike infrastructure.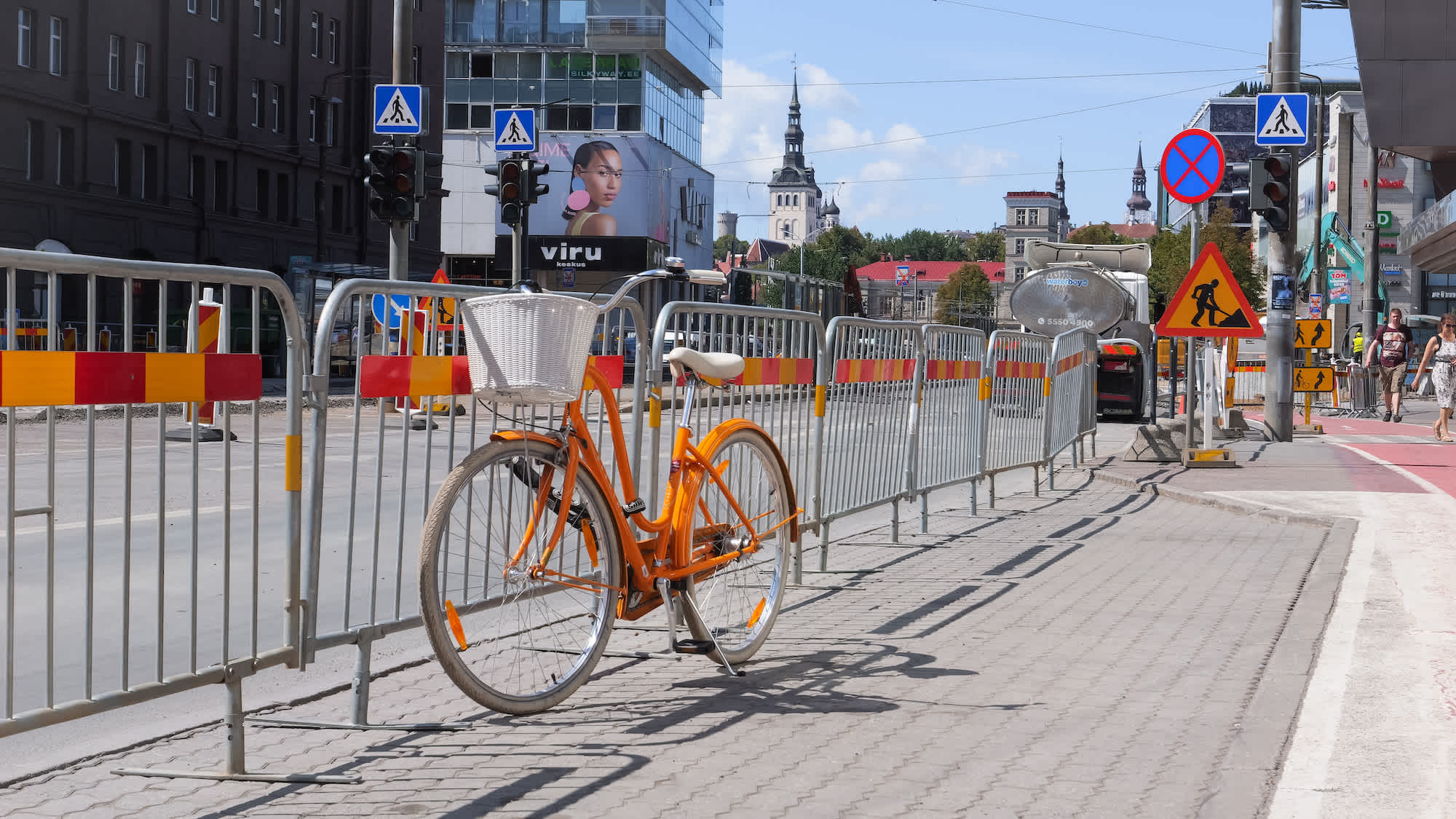 Estonia, the northernmost of the Baltic states, is developing and updating its cycling infrastructure, especially around the capital city, Tallinn. A city of advanced tech mixed with historical castles and cathedrals, Tallinn originally had very little support for cycling. Now they have created separated bike lanes, implemented bike sharing systems and have designated bike parking all around the city. It's become quite the bike-friendly city, so much so that the 'Visit Tallinn' website has a bunch of information on cycling. Whether it's guides on how to get around the city or blogs on bike-packing, they now take cycling seriously as both a means of transportation and as a recreational activity.
Not only that, their development for tech and entrepreneurship in the business/investment industry has extended into opportunities for bike sharing systems such as 'Bikeep' which especially boomed during the pandemic. This bike friendliness extends throughout the country as smooth and convenient bike trails are a common site. They lead both inland and along the coastal waters of the Baltic which happens to be a part of the European Coastal Path (also known as the E9). Over the years Estonia has built an impressive network of cycling trails and paths for everyone to enjoy!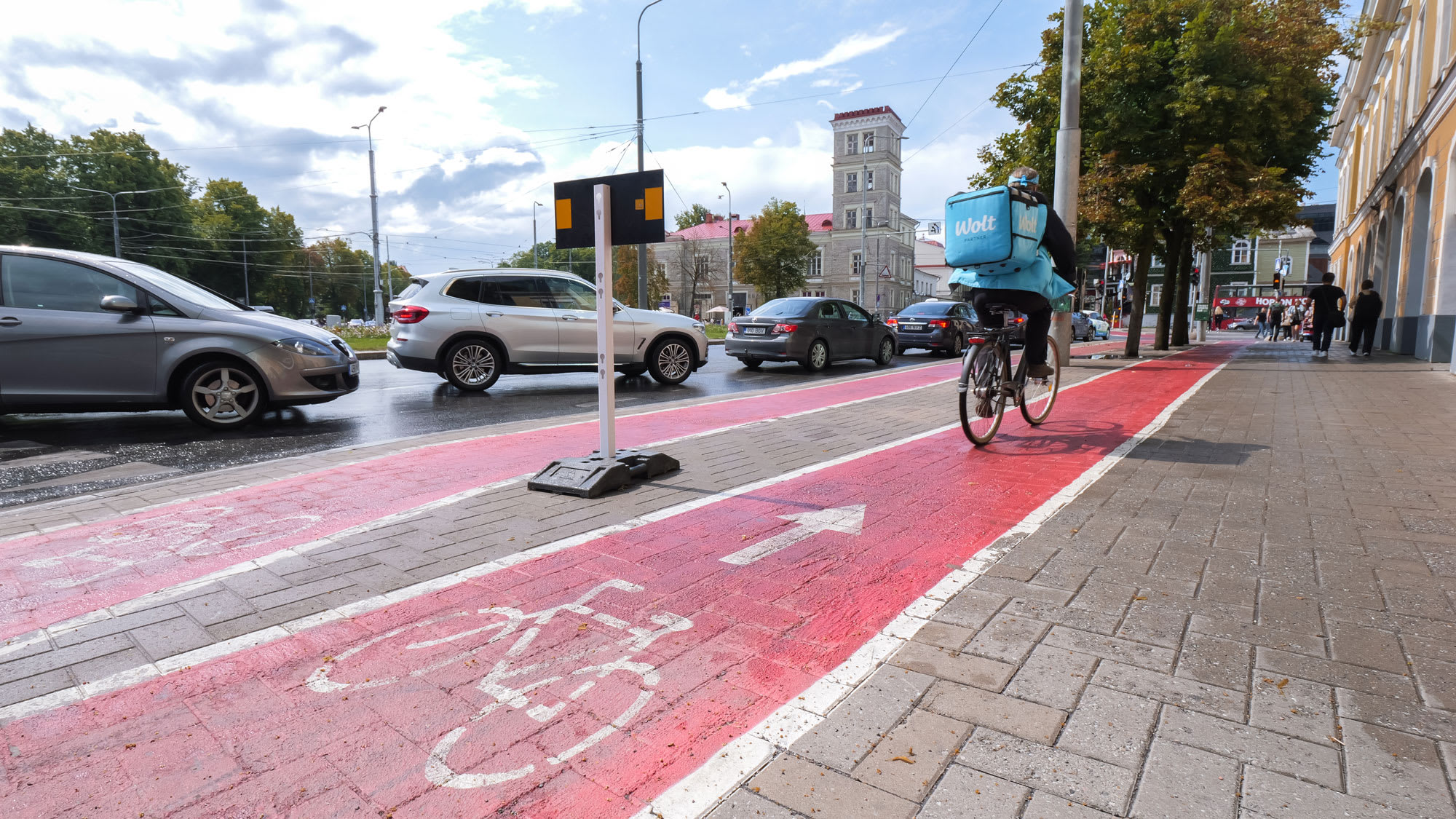 Latvia, located between Estonia and Lithuania, has a unique bike culture as cycling has been present throughout much of its history, including the Soviet era. It has been home to manufacturers that have produced all kinds of bicycles and hundreds of brands throughout their years of operation. Like Estonia, the land is flat and makes for easy riding along the many bike paths. Locals can be seen throughout the country, cycling both for leisure and as a means of transportation, especially in the smaller towns.
Along our tour route, we had the chance to check out the Saulkrasti Bicycle Museum, which is family owned and goes in depth about Latvia's history with bicycles. I highly recommend checking it out whenever you're in the area! The EuroVelo 9 cycling route continues down Latvia's coastline and many cyclists and bike-packers can be seen along this road. It takes the riders into Riga, Latvia's capital. This beautiful city is built over the Daugava River where there are bike trails along the water that allow riders to enjoy the views. Within the city itself bike culture is strongly present, with many bike shops to be found.
Lithuania, especially its capital Vilnius, has embraced biking by making it easy to get around the city with numerous rental bike options. It's a beautiful city and in addition to the infrastructure they have put in place around the new city, they have also updated their old town. Bike lanes have been painted over the cobblestones to help separate cyclists from pedestrians and vehicles. Outside the capital, there are some separated bike paths as well as simple shoulders on which to ride. What really sets Lithuania apart from Estonia and Latvia for cyclists are the rolling hills in the countryside. The topography starts to have more definition beyond just a flat surface, so slight uphills and downhills are to be expected.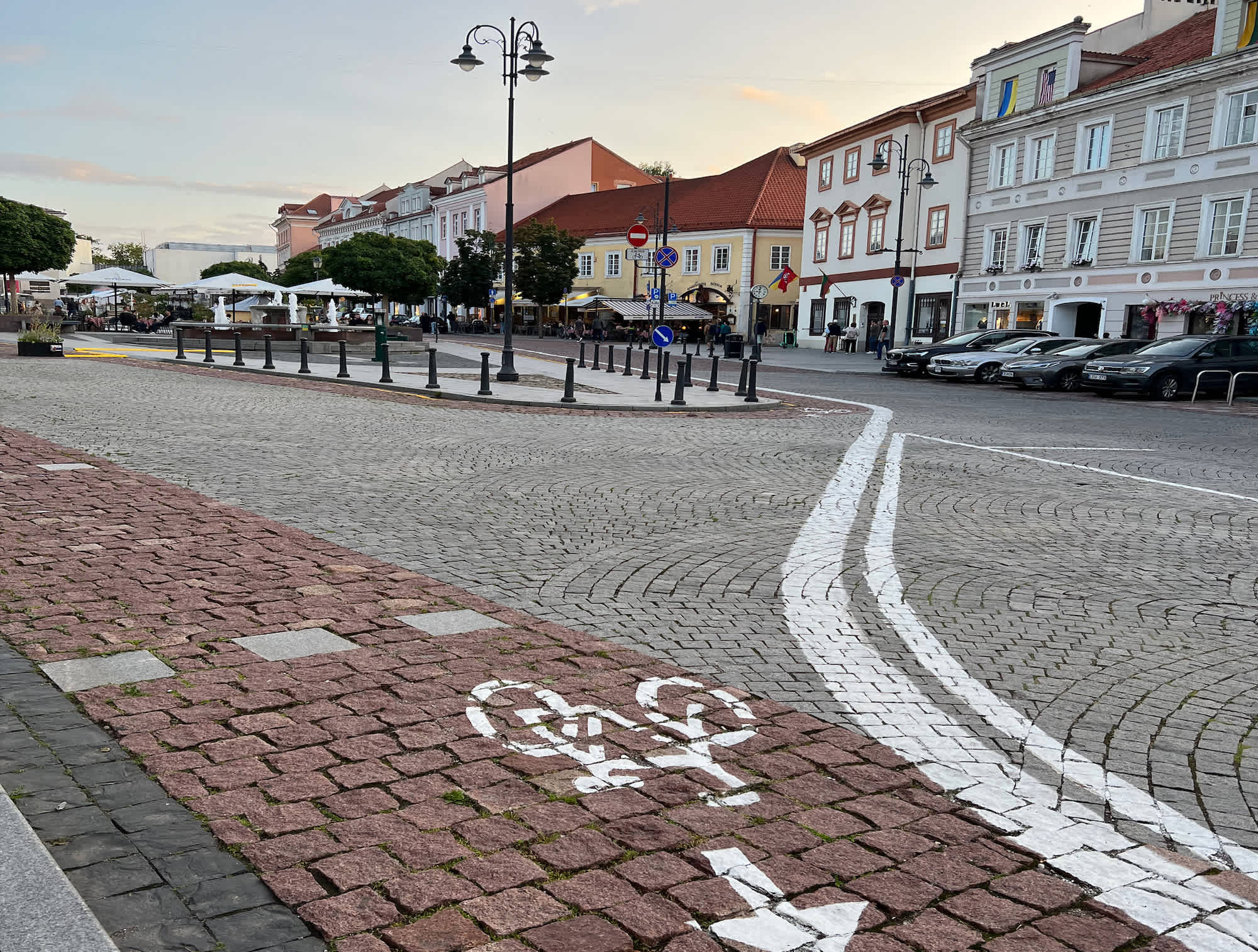 In the Baltic States you will find many locals cycling with their families for recreation in small towns or using them as transportation to get to work. What is most striking is the amount of bike-packers and bike tourers one sees throughout the Baltic States. Cyclists loaded with gear can be seen more regularly than one would have expected, as the area turns out to be a very popular bike destination.  We met one set of Greek cyclists on the Estonian-Latvian border who were geared up for bike touring and mentioned that they started in Tallinn and were headed back down to Greece while using part of the E9 Coastal Path. Other cycle tourers we encountered were actually from Estonia or Latvia and were returning home from their long adventures.
Simply put, the Baltic States are a beautiful and tranquil place to ride a bike. Whether you are just riding a short distance or continuing far across the Baltic region, there is always something to see and appreciate.
RELATED
TOUR
Trans-Europa
Join us on this spectacular 2 1/2 month cycling adventure across Europe. The route passes through eleven countries, starting in Tallinn and finishing...