Is this the greatest chef job in the world?
Is this the greatest chef job in the world?
There is no other chef job like working for TDA Global Cycling. Whether it's buying 700 eggs from a man on the side of the road in Ethiopia, purchasing 3 sheep from a herder in Mongolia, or shopping in Italian grocery stores that have every ingredient you could dream of, this is a chance to explore the more than 80 countries TDA Global Cycling travels through. A chance to delve into the endless local food cultures we pass through, and a chance to experience the adventurous and nomadic life of an expedition.
>>Read these blog posts by some of our expedition chefs:
Top 10 Foods for Long Distance Cycling
Cooking for 75
On TDA expeditions, the chef is directly involved in the planning, preparation and coordination of each meal during the tour. The main responsibilities of this position include grocery shopping, maintaining the food budget, menu planning (including for those with dietary restrictions), sourcing water on route, sanitary food preparation techniques, and the provision of dish cleaning and hand wash stations for staff and participants. As the chef is busy each day procuring and preparing food, they are in a vehicle and not cycling.
The successful candidate should have experience working in and/or managing a kitchen, have traveled to "off the beaten track" locales, be happy to camp, be able to drive a manual transmission vehicle, and be physically fit and capable of moving heavy equipment each day during set-up and takedown of the kitchen. TDA is looking for chefs who will return for multiple tours.
See more details below. If you're keen please contact Miles at miles@tdaglobalcycling.com.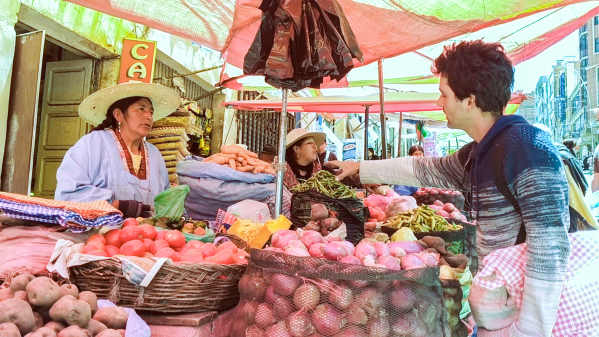 BENEFITS OF WORKING WITH TDA
Unique Travel Experience
Become familiar with the finer points of travelling to destinations off the beaten path. This is a rare opportunity to visit countries most people will never travel through on their own. You will not only have this experience at no cost, but will get paid as well.
Hands-On Leadership Skill Development
A proactive and hard-working person will excel on these tours. You will gain leadership skills through modelling the techniques of the senior tour staff, and through active participation in leading the tour.
Practical Skills Development
You will work closely with the other talented tour staff, and learn useful skills along the way – photography, writing, video, bike mechanics, cooking, and other practical skills for outdoor adventures.
Industry Discounts For Your Gear
Our tour staff have access to generous pro deals from various outdoor gear brands. These offers can help you get all the gear you need for the tour, and for your future outdoor adventures.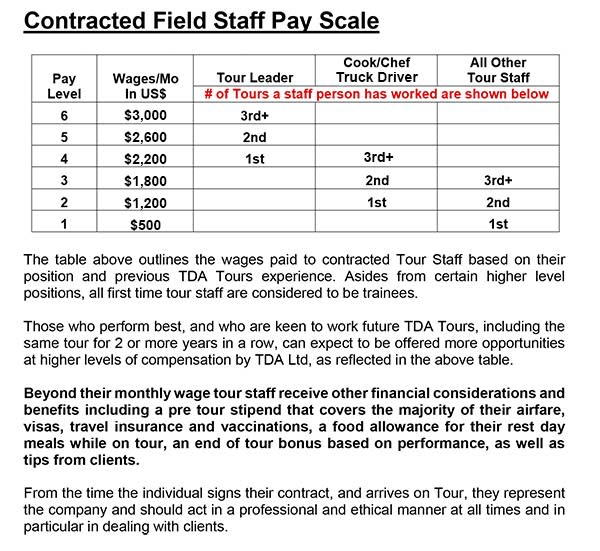 If you're keen please contact Miles at miles@tdaglobalcycling.com.