Blog
REGISTER NOW
LOGIN
SIGN UP FOR OUR NEWSLETTER
TDA Rider Fundraising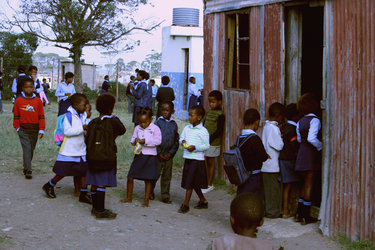 So we're cycling 12000km from Cairo to Cape Town. Our butts will hurt, our legs will hurt, we will get fed up of camping and we will at times probably wish for our desk jobs back. But we're not simply doing this because we were tired of our day to day grind and because we wanted to travel and experience our beautiful continent by bike. We're also doing it to raise funds for a rural school in one of South Africa's poorest provinces.
Our aim is to raise R180 000 (US$22000) to build two new classrooms for the Hebron School in the Eastern Cape province of South Africa. Two classrooms which are desperately needed and which will help 50 young kids each and every year have a better education. Our www.cycle2learn.org philosophy is simple – a good education provides opportunity, and these kids need opportunities to escape poverty.
The reason we chose this school is because they already have the things money can't buy; passionate teachers and passionate kids. What they need is brick and mortar. As www.cycle2learn.org, we asked people to donate the modest some of R100 ($12), nothing more than two large pizzas, for the school. All we need is 1800 people to realize what a good and lasting difference they can make with one simple R100 donation. Absolutely every cent goes to the school – we funded our race entry fee, flights and equipment costs ourselves.
So far we have already raised R44 000 ($5000) , but we still have a long way to go, so please log on to www.cycle2learn.org and see what we are about and how just R100 ($12) can make a huge and everlasting difference for many years to come.
Tim Gane and Bruce McPhail