Blog
REGISTER NOW
LOGIN
SIGN UP FOR OUR NEWSLETTER
Arusha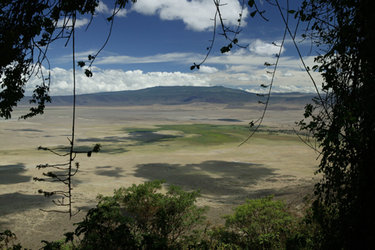 The riders are enjoying three well deserved rest days in Arusha, Tanzania. While they take in the sights and sites of this magnificent country (of which we'll hear more soon) here are a few quotes that the Tour of '09 will remember for a while…
"Hey little guys, are you still attached?"- a racer to her toes after a long day cycling.
"Do they bite?" "No""Oh, then I am okay" – First night camping on the Nile with millions of intolerable flying insects
"How do you feel this morning?""Fresh, beautiful and clean" " Good, that's the best you're going to feel all day"
"In Sudan they keep on praying but there is no rain… how is that?"
"Has anybody seen my spoon?" – variouscyclists losing cutlery while doing dishes
"Ethiopia- no family planning!"
"Life is difficult, we are meant to struggle" – answer to a cyclist complaining
Cycling on the bumpy roads of Meltdown Madness:Cyclist 1: "It's pretty bumpy" Cyclist 2: "It's fucking stupid"
"Can I ride your truck today? My bike is over there"- several cyclists.