Blog
REGISTER NOW
LOGIN
SIGN UP FOR OUR NEWSLETTER
First day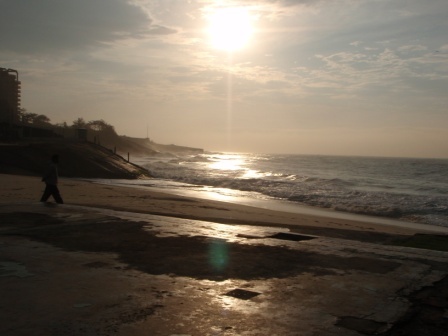 And the first day of 2009 Vuelta is done.
For over a week we had been hearing that there will be rain and wind in our faces, but this morning when the riders lined up at the rock formation where Copacabana and Ipenema beaches meet in order to take a group photo, sunshine broke through the clouds and we were off.
The first few km were on a road (parallel to the beach) that is closed on Sunday to vehicular traffic. The next several km were on a spectaculr road overlooking the ocean. This road was also closed to automobiles due to an accident. The next few km was on more busy roads, but overall we had a fine day of cycling with amazing scenery and good weather.