Blog
REGISTER NOW
LOGIN
SIGN UP FOR OUR NEWSLETTER
Our Greatest Challenge Yet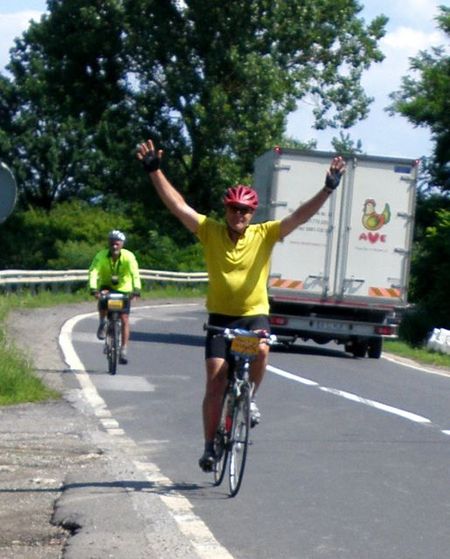 Our first few days in Romania have proven to be incredibly eye-opening. After crossing the border from Hungary into Romania, the differences were immediate and startling – new money and a new language of course, we've gotten used to that by now. What really surprised us was how outwardly friendly everyone is here. As we ride through little villages and towns, we are cheered on by nearly everyone that we ride past. Our days are full of waves, high-fives, and smiles.
Perhaps the Romanian people are simply Europe's friendliest citizens, or perhaps they recognize that when they see riders, they realize what a daunting task it is to cycle through their mountainous country. We've endured some intense climbs, some nasty weather, numerous flat tires, and a few bad falls. These hurdles, however, appear miniscule in comparison to those that await us in the next few days. Luckily, we have the Romanian people as our cheerleaders.
The Carpathian Mountains may not be the Himalayas but nonetheless they present formidable obstacles to even the most experienced cyclist. Our group of daring riders will soon conquer the high peaks of the Transylvanian Alps by carefully navigating the hairpin turns, steep ascents, and sharp descents, while simultaneously striving to maintain a safe distance from the cyclists' most dangerous obstacle, our most feared predator — the automobile.
For now, we're in the city of Alba Iulia greasing up our gears for the upcoming train d'enfer. It's now time to tighten our brakes, check the tread on our tires, practice yoga, and to say our prayers, because the next five cycling days that lead us to Bucharest will surely test our endurance and determination as we run the gauntlet.
– Josh Jones