Blog
REGISTER NOW
LOGIN
SIGN UP FOR OUR NEWSLETTER
Vuelta Sudamericana ready to roll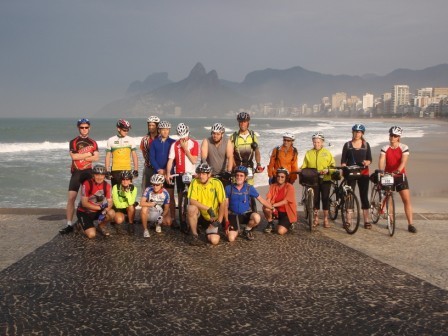 The inaugural Vuelta Sudamericana 134 day journey, 12,000km from Rio de Janeiro to Quito via Buenos Aires, Santiago, La Paz and Lima is ready to roll. The bikes are assembled, the support vehicles are packed and the support team is now heading for early bedtime in order to be ready for an early start.
Six years ago the team from Tour d'Afrique initiated a bicycle race and expedition across Africa, an event never attempted before. Two years later it was a bicycle tour from Paris to Istanbul. Two years ago we successfully crossed the Silk Route from Istanbul to Beijing and now with only a few hours to go we will attempt the longest and certainly from the physical endurance required, the toughest bicycle expedition ever attempted.
I hope that all of you will join us on our website and follow our trials and tribulations as we cycle (at about 120 km a day – not including rest days) from the beaches of Rio to Quito the capital of Ecuador.