Blog
REGISTER NOW
LOGIN
SIGN UP FOR OUR NEWSLETTER
Report from the Chicago Bike Film Fest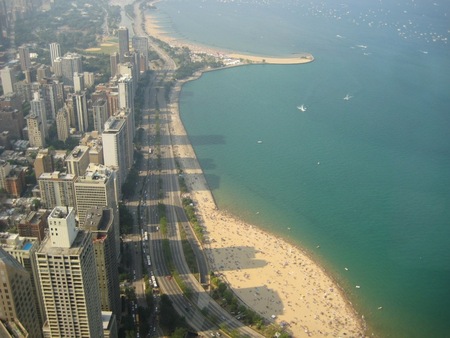 I arrived in Chicago just as temperatures were skyrocketing. The shores of Lake Michigan were crowded with people soaking in the sun, watching the air show and taking a stroll along the waterfront path that runs the entire length of Chicago from top to bottom. The trail covered over 40 km and is an excellent way to introduce oneself to the city.
I had come to Chicago to see Where Are You Go – a documentary about our company's epic cycling event in Africa. It has been traveling throughout the US with the Bicycle Film Fest, and so far has been received well by large crowds wherever it goes.
For me it was fascinating to see our tour on the big screen. It is satisfying to see the product that we have put so much time into now there for the viewing audience to see. The film was by no means perfect. Some commented that it lack a central theme or focus, but the imagines and scenery are stunning and all my congratulation to the Zenga Brothers and Brian Vernor for putting it together. It had some very funny, and very relevant interviews with some of the participants that I am sure will help people to better understand what it takes to cycle across a continent.
The morning after the film I headed north from downtown on the "L" redline train to Rogers Park where I was interviewed at Heartland Café with radio host and restaurant owner Michael James. We talked for 30 minutes about the film, and Tour d'Afrique. He asked questions about what it takes to ride the Tour d'Afrique, how does one train for the tour, and what challenges participants can expect to face along the way.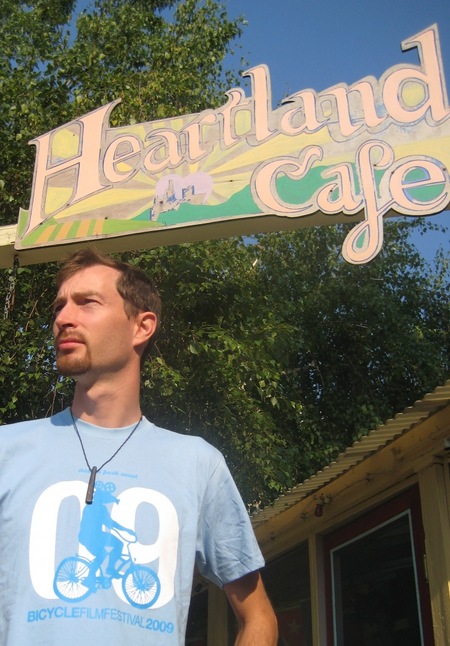 The Heartland is a unique place. Each Saturday morning Michael broadcasts live from the café – sitting on a small stage in the front corner of the café. He has interview guest like Barack Obama and Gary Fisher, and the café has been around since 1976 serving Good Wholesome Food for the Mind and Body – there website proclaims.

Thanks to Michael James for the interview, to Andrew and Brent for organizing an excellent film fest in Chicago. Thanks also to Augie, Nate, Paul, and Rob for their efforts to help me spread the word throughout Chicago about the film.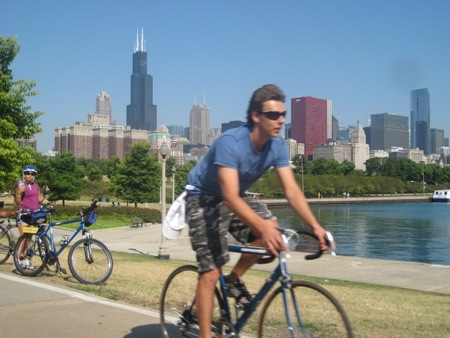 With the film and the interview we hope that we will soon get our first Chicago resident to ride the Tour d'Afrique. In a city with a very active cycling community, and excellent cycling infrastructure, and home to Tour de France star Christian Vande Velde, its surprising that none have taken up the Tour d'Afrique challenge yet.