Blog
REGISTER NOW
LOGIN
SIGN UP FOR OUR NEWSLETTER
Gen woorden.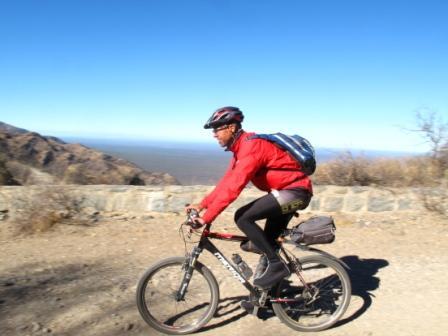 Van Cordoba naar San Juan. Hoe moet ik deze 5 dagen omschrijven of in woorden uitdrukken?
Sectaculair? Mooi? Overweldigend? Awesome? Kippenvel?
Ik weet het niet. Ik kan het eigenlijk niet in woorden uitdrukken.
Ik maak fotoÅ› en films bij elke bocht met weer een ander schitterend uitzicht. Ik kan er gewoon niet mee stoppen. Maar zal ik ooit precies kunnen weergeven hoe ik het nu in het echt zie? Ik denk het niet. En toch wil ik proberen jullie iets mee te geven van wat ik hier beleef, zie, voel en ervaar.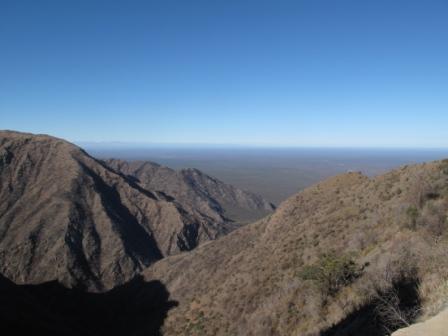 De omgeving en uitzichten zijn werkeljk spectaculair deze dagen. We fietsen 3 dagen over Dirt Road. at betekent gravel, zand, kuilen, etc. Het gode nieuws is dat er minimaal verkeer is. Heel zo nu en dan eens een auto en that´s it. De bergen met de haarspeldbochten geven na iedere bocht weer een ander kippenvel moment. Voor mij en ver in de diepte ligt het dal. De srakblauwe hemel daarboven. Het is helder zodat ik zo ver kan kijken als ik wil. Naast mij de bergwanden, achter mij de haarspeldbochten van de Dirt Road die ik net geklommen heb. Nu volgt de beloning; de afdaling. Na elke bocht stop ik. Ik wil hier wel uren blijven, maar ik moet toch weer naar de volgende bush camping vandaag. Dus toch weer verder.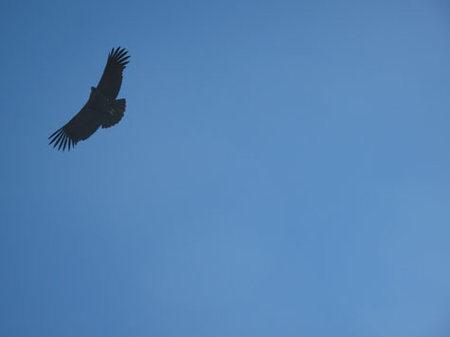 Ik voel me klein en nietig in dit geweld.
En dan, dan zie ik hoog boven mij een enorme vogel zweven. Het zal toch niet he. Het zal toch niet een Condor zijn? Ik weet het niet.
Een maatje fiets me achterop en stopt natuurljk ook. We kijken samen naar de vogel. Hij komt steeds dichterbij en dichterbij en maakt cirkels boven ons. Het lijkt wel of hij nieuwsgierig is wie we zijn. Hij is op een gegeven moment zo dichtbij dat ik het gevoel heb dat ik hem kan aanraken. Ik zie z´n kop, vleugels, kleuren. Hij is zo groot als ikzelf. Het is een Condor!
Dan heeft ie genoeg gezien en gaat er weer vandoor; met de thermiek omhoog. Waaauw!
Heb ik hier woorden voor? Eigenlijk niet. Maar het gevoel is overweldigend. Groet van een zeer dankbare, Dirk van Asselt Alias El Leon.