Blog
REGISTER NOW
LOGIN
SIGN UP FOR OUR NEWSLETTER
Ecuador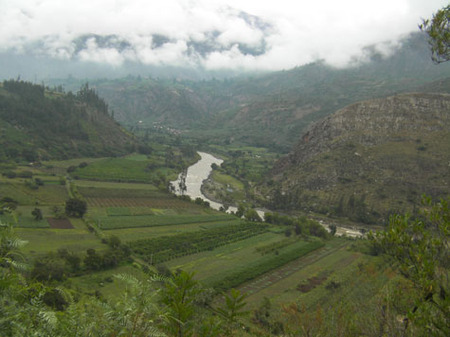 We have arrived in Macara, Ecuador – our final country. Upon crossing the border, the first sign we saw was – Quito 868km. After 11,000km what is 858 give or take a few as we are not taking the most direct route.
Today was a lovely 60km ride on a great newly paved road, little traffic and great scenery. The crossing was the type many Canadians remember wistfully from the past between Canada and US. Friendly, quick and polite. Oh those were the days.
Yesterday I wrote that I wish I was a better writer or a poet in order to describe our month in Peru, today while cycling I wish I was a naturalist or even a bird watcher so I could describe the plants and trees that we saw today like the similarly looking Baobab tree that we see in Southern Africa – except this is not baobab. It just looks like a young baobab. Or the many beautiful birds I saw today, whose names I do not know or the colorful lizard we saw at lunch three days ago.
But alas, I am not a poet, nor a birdwatcher and certainly not a natuarlist.
So this will have to do.