Blog
REGISTER NOW
LOGIN
SIGN UP FOR OUR NEWSLETTER
Laundry in Luxor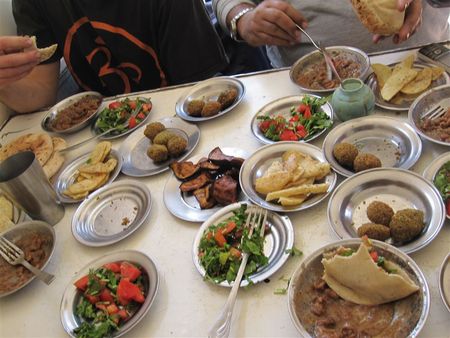 Day 7. Our first rest day. For some it's a bit of a misnomer – a time to hand scrub a week's worth of laundry and make the switch from physical exhaustion to the mental athletics that compressing seven days worth of insights into a single blog entry demands.
Our campsite on the grounds of a Luxor hotel is our home away from home for another night. It has a pool – there's no water in it, but it's a pool. According to a dusty brochure, "Lundry services" are also available. Some have already learned the hard way that letting someone else do your laundry
may
not be the wisest choice; the underwear and socks and t-shirts of dozens of cyclists get thrown en masse into a communal wash bucket, soaked and stirred into a stew of sweat and suds and hung in a perplexing outdoor drying system that turns finding your favourite pair of shorts into a scavenger hunt. Lesson learned.
This morning
the coffee drinkers among us enjoyed a break from instant disappointment in favour of syrupy sweet Turkish coffee. Black as tar and served burn-your-tongue-hot in ceramic cups on small white saucers, this potent brew is a welcome jolt to the senses. Primed by last night's slideshow presentation by an Egyptologist, many riders are taking the opportunity to visit the famed sights of Luxor on this sunny
Friday
, a day of public worship for Egypt's predominantly Muslim population. Dubbed, "the world's greatest open air museum," Luxor is home to the famed Egyptian city of Thebes. Just across the Nile rest several more ancient sights, including the tombs of the Valley of the Kings.
This first week on the road has been a challenging one. Already many aboard Tour d'Afrique 2010 have had to relinquish their EFI status to fatigue, mechanical failure and extenuating circumstance (EFI refers to Every Fabulous Inch of the road ridden by bicycle, without having to hop on a truck to camp). Luckily several new and much less arduous acronyms have begun to emerge. For riders who prefer to spend every rest day in the comfort of a hotel: EFH (Every Fabulous Hotel). For tour leader Sharita, who sleeps aboard one of our trucks: EFNT (Every Fabulous Night in a Truck). Other staff have committed to another EFNT (replace Truck with Tent), a title I quickly lost following my desert tumbleweed debacle. For now, with the savoury street fare of Egypt offering up soft pockets of fresh bread filled with crispy hot falafel, tender eggplant and buttery fuul, I hope to adopt an acronym of my own: EFM (Every Fabulous Morsel I can consume).