Blog
REGISTER NOW
LOGIN
SIGN UP FOR OUR NEWSLETTER
The Dinder Experiment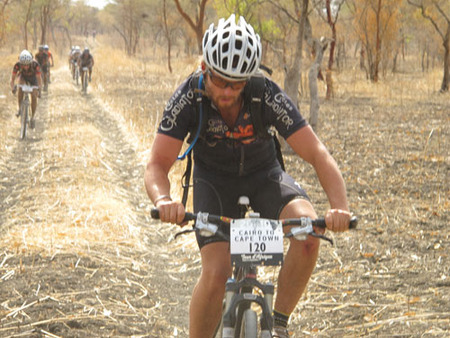 One rider on Twitter said it was 'the hardest day of my life so far' while another described it as the 'biggest EFI massacre ever.'
It was an epic, epic day… actually, from what I am told it was two or three giant days of riding on the untested roads approaching and inside Dinder National Park – a new route for us. These will surely be rides that live deep in the hearts of many riders, and surely for others it was simply soul shattering, frustrating days.
I am in Khartoum tending to a rider who is on the mend from an earlier fall. The early reports I am getting from the tour suggests that it is an extraordinary and doable route, if you will, off the beaten track, or rather "way off the beaten track", but it will need another day of riding to make it manageable for next year's group.
As with years past, we continue the tradition we started on Tour d'Afrique in 2003 when many simply said it was not doable. We believe in putting ourselves out of the box, in pushing the envelope. We did it in South America this past fall, in Namibia last year and Ethiopia the previous year… but not without hardship for the riders and long tough days for the staff. In these situations the cyclists have to dig deeper than they ever did in the past.
They don't all thank us for it.
And, no doubt, we can appreciate why. For many these two days meant the end to their dream of riding EFI, and for others it was a shock to their system they had not been eased into gently at all. This is the risk we run, and this is the style we like.
To all those cyclists enroute, you have many challenges ahead. But you are all graduates of Dinder National Park school of pain and we salute you for traveling this road with us…
Project Manager, Shanny Hill from Khartoum