Blog
REGISTER NOW
LOGIN
SIGN UP FOR OUR NEWSLETTER
Tanzania!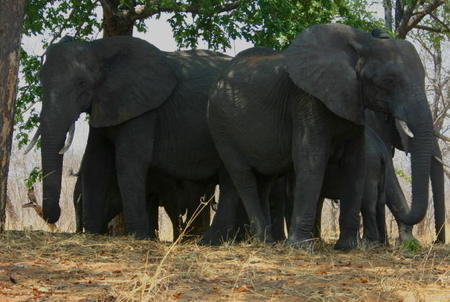 The riders said a fond farewell to Kenya this morning and crossed the border into Tanzania, where they will enjoy three very well deserved rest days in Arusha. While they change gears and wind down for a while, we've posted a few recent excerpts from some of the riders' blogs.
"I checked that Orion's belt is now upside down, just to confirm that all is as it should be and that the 'Equator' sign we cycled past wasn't lying." Jethro De Decker.
http://nextbigadventure.wordpress.com/
"We're almost done with Kenya, which is a shame because it's been a wonderful country. The people have been terrific, the scenerygorgeous, the weather interesting, and the food incredible." Dave Arman
http://davearman.wordpress.com/

"Kenya gets the full marks as far as I am concerned. I enjoyed this country and was impressed by the level of education everywhere. I was also impressed by the way they have embraced Internet and cell phones. Both are available everywhere with different operator competing and at very reasonable prices. A healthy sign for the future. I have never seen as many schools as here in Kenya. They seem to have bet on the future generation through education and I can tell you that the difference between here and Ethiopia or Sudan is obvious." GeraldConiel.
http://africanride.blogspot.com/
"So far, Tanzania has consisted of breathtaking green mountains guarding every direction and extremely variable road conditions. It was like an obstacle course out there today, and I was surprised to find the road to Arusha, Tanzania (a very up and coming little hotspot) in such rough
shape. We rode on a mix of potholes, corrugation, cracked roads, perfect pavement, dirt, sand and still wet newly tarred roads. As German Reuben now introduces me, "This is Erin.She hates riding on dirt and it's the only time she will get
cranky and stop talking on the ride. Hope for some dirt today." Erin Sprague
http://cairo2capetown.wordpress.com/
"I have set a goal to raise $15,000 for The Global Fund for Women. The Tour is almost half way done and I am less than 25% of the way towards reaching thatgoal. I need your help." Cat Hardee.
http://catonabike.wordpress.com/
Help to extend the ban on elephant-slaughtering ivory trade
On another note…within days, two countries are seeking to break the worldwide ban on ivory trading — a decision that could wipe out whole elephant populations and bring these magnificent animals closer to extinction.
But many African states and conservationists support extending the ban on elephant-slaughtering ivory trade. The decision will be made at a UN meeting in Doha starting on 13 March, and global public opinion could tip the balance!
http://www.avaaz.org/en/no_more_bloody_ivory/?fbgru_descrpt