Blog
REGISTER NOW
LOGIN
SIGN UP FOR OUR NEWSLETTER
Tour d'Afrique Race Update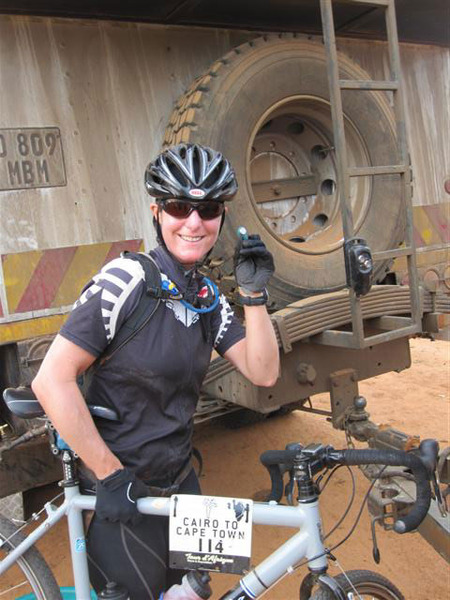 Through 40 Stages covering Egypt, Sudan, Ethiopia and Northern Kenya, the racing has been fast furious and fraught with a few unfortunate falls. Section 1 winner, Australian Adrian Lutey, sadly broke his clavicle in a high speed collision with an Ethiopian pedestrian and has been forced to return home, while Section 2 winner Marcel "the Flying Dutchman" van Zwam has been nursing a wrist injury and riding the truck for the past 9 stages. Expectations are that Marcel will be back in the saddle after Nairobi and that his riding skills will then vault him up the standings once again.
Here are the Race Leaders in terms of total riding time over the first 4717 km:
Men:
1. Frans Smit, Netherlands – 178:03
2. Stuart Briggs, Australia – 184:44
3. Daniel Spasojevic, Australia – 195:12
Women:
1. Gisela Gartmair, Germany – 195:03
2. Juliana Austin-Olsen, Canada – 202:13
3. Jen Crake, Canada – 248:38
The racers are allowed three grace days over the course of the Tour, which are deducted from their overall times as the finish line in Cape Town draws near. It is interesting to note that if all three grace days were deducted now, Frans Smit's lead would be just under 5 hours over Stuart Briggs and Gizzy would be in third place overall, a mere 2h15 behind Stuart.
The overall and stage by stage results can be viewed here: /races/tourdafrique/race-results/2010/overall#t
The photo above shows Jen Crake starting her race day by checking in with her i-Button to our time keeping device – the Time Pilot Extreme – provided by Tour Sponsor Time Pilot Inc.