Blog
REGISTER NOW
LOGIN
SIGN UP FOR OUR NEWSLETTER
Are you a Dreamer?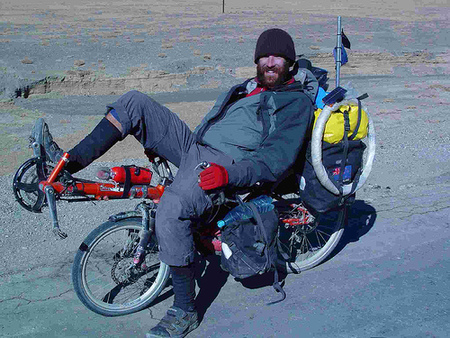 When you arrive at your office building, in the eco-friendly space your employer has provided for your bicycle, in the deep depths of the underground parking dungeon, do you pause before locking it up? Do you hesitate; begin to question the rationale of leaving your bicycle alone while you ride the elevator up to your big important keyboard on the 17th floor? Ever pondered the consequences of putting the lock back in your bag, pulling your bike out of the concrete darkness, and surfacing somewhere far away. Where people sit all day by roads half-covered in sand, drinking tea, telling stories. Where you ride your bike all day long, with the only worry being which road to follow?
Well, even if none of this applies to you, we think you may still qualify to be a dreamer. That's why Dream Tours is catching on. Join the crowds who are creating their own Dream Tours on our website. Browse through the current Tours to see if there is one that a similar dreamer has already created and count yourself in…
Check out the How to Section of the Dream Tours website page, located here…
It will give you the run down on how to sign up for an account, how to start your own Dream Tour, and even how to market it so that you can get the word out and find other people who would like to ride your Dream.
If you're interested in the international attention Dream Tours has been garnering, check out this report from Springwise…
http://springwise.com/tourism_travel/dreamtours/
Escape the parking dungeon! Start dreaming!