Blog
REGISTER NOW
LOGIN
SIGN UP FOR OUR NEWSLETTER
EFI Update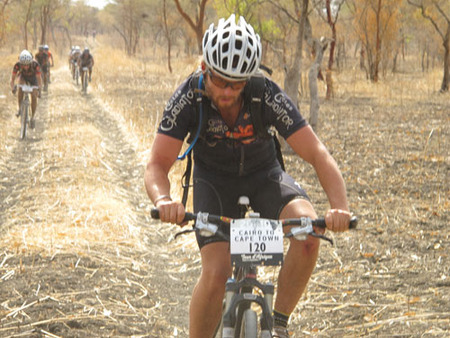 EFI Every Fucking Inch Club; 12 riders remain
Every Fucking Inch is a designation dedicated to the few souls hardy (and lucky) enough to manage to ride every inch of road we throw at them. Through the off roads of Sudan's Dinder National Park, the brutal lava rock road of North Kenya and the now unending long, flat and hot days in Botswana, these tough riders roll into camp day after day. Many riders started in Cairo determined to join this exclusive club, but unfortunately only a few survive through talent, determination and a little bit of luck. Current EFI'ers:
Rod Atkinson Canada
Juliana Austin Olson Canada
Jason Becker United States
Hartmut Bogel Germany
Stuart Briggs Australia
Gerald Coniel France
Jethro De Decker South Africa
Simon Francis South Africa
Gisela Gartmair Germany
Sunil Shah United Kingdom
Frans Smit Netherlands
Daniel Spasojevic Australia

The riders will continue their long stretch through Botswana and Namibia with hopefully more elephant, giraffe and monkey sightings. With preparations for Cape Town in our dreams and only a month remaining on tour, the riders are torn between enjoying every last bush camp and elephant sighting and longing for the comforts of home.