Blog
REGISTER NOW
LOGIN
SIGN UP FOR OUR NEWSLETTER
Amsterdam Movie Premiere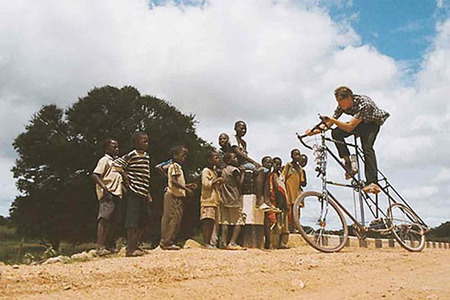 If you are in or around Amsterdam this weekend you should think about taking in the Dutch premiere of "Where Are You Go", a documentary film about the legendary Tour d'Afrique Bike Race/Expedition.
Canada 2009 | 60min | Dir. Benny Zenga & Brian Vernor
Where Are You Go chronicles four months of cycling, from Cairo to Cape Town, en route with the Tour d'Afrique, the world's longest bicycle race and expedition. Traveling more than 70 miles per day, 50 racers and expedition riders experience the boundless Nubian dessert of Sudan, the great majesty of Victoria Falls, and finally the cold rush of the Atlantic Ocean. The 7,000 mile expedition is a constant adventure full of playfulness and mysterious beauty, and is a testament to the endurance of human curiosity.
For information, please click here.
To watch the trailer please click here.

Enjoy the show!!