Blog
REGISTER NOW
LOGIN
SIGN UP FOR OUR NEWSLETTER
TDA Film to screen in Cape Town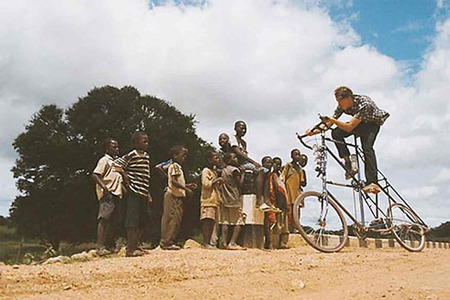 All Cape Town cyclists and adventure travel lovers! Your time has come!
Don't miss the opportunity to see the Tour d'Afrique film 'Where Are You Go' on Monday 17th May in Cape Town.
Produced by the Zenga Bros, Brian Vernor and Henry Gold, 'Where Are You Go' captures the tour as a constant adventure – full of playfulness and mysterious beauty – and is a testament to the endurance of human curiosity.
While Tour d'Afrique is rated as the one of the world's greatest physical challenges, the film makes light of the daunting trip by sharing a universal love of the bicycle with Africa's roadside mechanics, sporting racers and innumerable curious strangers.
The film screens on Monday 17th May, 6:00 pm, at the Labia on Orange, Cape Town.
It will be followed by a Q&A session with Tour d'Afrique's Founder, Henry Gold and team.
Tickets are R50 and proceeds will go to the Tour d'Afrique Foundation which donates bicycle to Health Care Workers in Africa.
View the trailer
Attend on Facebook
To book tickets contact the Labia 021 4245927
Enquiries:
Theresa Brown Event Coordinator
E: Theresa@tourdafrique.com
C: 084 353 1975