Blog
REGISTER NOW
LOGIN
SIGN UP FOR OUR NEWSLETTER
St Petersburg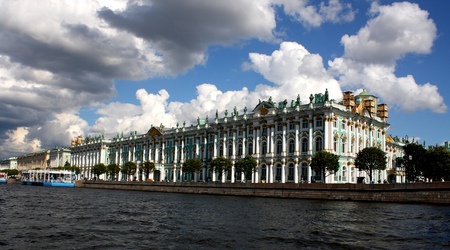 It is exactly midnight but you would not know it if you look out of the window. There is still plenty of light out there. I suppose that is what they call here White Nights. It is certainly the first time in my life that I have been in a place where at midnight there is still natural light
We arrived last night after an adventurous and long flight. After a semi decent night of sleep it was time what to do an do and see in this city of museums, palaces, theaters, tours on the canal or just walk the street and admire to what Toronto's architect Jack Diamond calls architecturally the most beautiful city in the world.
So after breakfast we decided that in order to get a feel for the place we will start by walking the streets. And so we did. After a few hours of seeing one beautiful building after another we decided that it was time to get to the bottom of the Russian soul. After all, that is what Dostoevsky's, Googol's and Pushkin's work is all about. But rather than visit their museums or for that matter perhaps visit the Hermitage the most famous museum in the world, we decided instead to visit the Vodka Museum. After all, what would Russia be without Vodka?
And so we did. And all I can tell you, that anyone that comes to St. Petersburg should not miss the Vodka Museum, if for not other reason, than because of the wonderful collection of vodka that for extra 50 Rubles ($1.75 – best deal in this rather expensive city) you get to taste some of the best vodkas in the world.
So I apologize if this update is a bit incoherent but it seems like it is getting dark out there and I better go to bed.