Blog
REGISTER NOW
LOGIN
SIGN UP FOR OUR NEWSLETTER
Bike Shop Partnership Program
Thanks for your interest in our new program. We are very excited to be offering this to you. The primary objective of this program is to develop relationships with bike shops that offer good quality products and sound advice.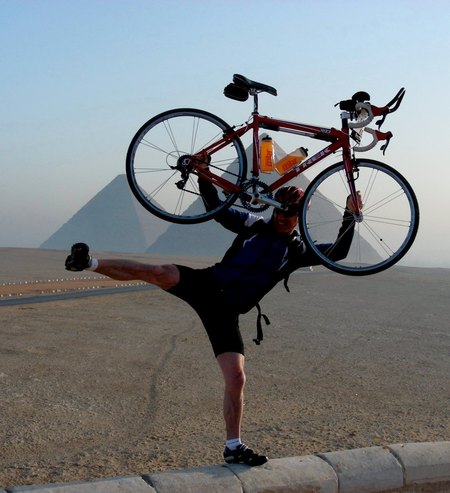 It's an opportunity for us to spread the word about our tours through willing partners, and for you to increase your sales and benefit personally through additional incentives. The best thing about the program is that it's simple!
Here are some of the great benefits that we believe will make this worth your time and effort:
• Earn 10% Commission
• Ride a Section for FREE
• Increase Your Sales
• Find Unique Ways to Collaborate

Who is Tour d'Afrique Ltd.?
We are a small company based in Toronto, Canada. From this office we plan, market, and operate our transcontinental tours which take place on five continents. Our company name is also the name of our grand tour that first set off from Cairo in 2003, and has been taking adventurous participants 12,000 km through Africa each year since – ending four months later in Cape Town, South Africa.
In 2012 we will celebrate our 10th anniversary of the Tour d'Afrique, and over the years since the company began we have added many more tours through Europe (following the Orient Express and Amber Routes), Asia (following the Silk Route), South America (from Buenos Aires, Argentina to Lima, Peru) and many other tours around the world. Please take some time and explore our tour offerings, or learn more about our company.




Commission
If your shop has customers who are cycle-tourists, adventure seekers, or serious racers, inform them about our tours. For any referred clients who go on one of our tours, your shop will earn a 10% commission. Commission is paid out once the client has paid in full for the tour. So, if your customer signs up for the 2011 Tour d'Afrique for example, then you would earn 10% of their 8900€ entry fee. That's 890€, or almost $1300 USD/CAD/AUD for one sale!
What we require from you? First, tell us you're interested and Fill out this short form, then when the time comes, send us a quick email telling us that you have a client interested in our tours. If you need us to take over the sale that you started, no problem. You still earn the commission – as long as it is clear that the client heard about the tour through you or your shop and not through another source (like a newspaper article, or from a friend). Payment for our tours is due three months before the start of the tour, so you can expect your commission payment shortly thereafter.  

Ride For Free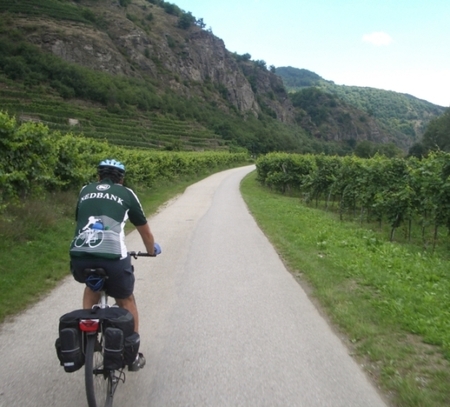 We are offering a FREE entry into a 2 – 4 week section on any one of our tours to 5 bike shop owners who commit to promoting our company for one year. Here are a few examples of sections you could ride:
• The Masai Steppe – cycling the dirt roads through the lush forest of central Tanzania
• Sea & Salt – riding from the coast of Chile to the salt flats of Bolivia
• Cycling with Vlad – grinding up the Transfăgărăș Pass through Transylvania in Romania
• Urban Pleasures – cruising from Chicago to historic Quebec City along the Route Verte
What's the benefit for us? We believe that, as a shop owner, you will return from the adventure and won't be able to stop talking about it. You will be promoting our tours to friends and clients alike, and as the word spreads, we in turn will attract more clients to our tours.
What we require from you? Flights, and pre-tour costs would be covered by you, but the entry fee is on us! You must also commit to one year of promoting our tour – don't be overwhelmed. We simply ask that in exchange for riding a section for free (ranging in value from 800€ to 2100€ each), you do three simple things:
1. Display our brochures and talk to you customers about us.
2. Conduct one education session with your staff, telling them the basics of our company and the tour we run (supporting documents can be provided) AND
3. Share your story of your cycling experience on our tours with your costumers – through a info evening or through an article on your website summarizing the experience in words and pictures. …that's it!

Increased Sales With Tour d'Afrique Official Outfitter Status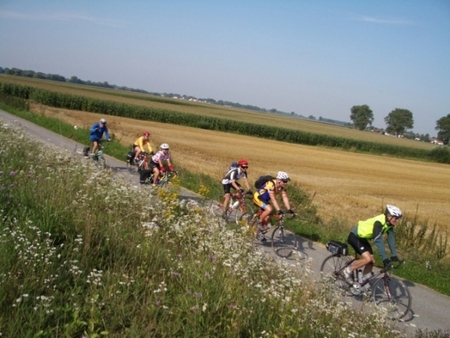 Become the official Tour d'Afrique outfitter in your region and gain significant exposure through our monthly newsletter, on our website, and in the rider's registration package. As a regional outfitter, you could benefit from new customers who have spent thousands already to participate in the tour and now want a bicycle to match. But our clients not only buy bikes, they are also given a long list of spare parts, accessories, and clothing that they are encouraged to bring along as well. After their tour has finished they'll be coming to you to get their bike serviced and hopefully bringing you new client too!
What's the benefit to us? We gain a local connection in an area far from our small office in Toronto. We join forces with a reputable shop that can take care of our client. We provide a richer experience for our client.  
Here are a few unique ways that we can collaborate
• Tour d'Afrique Foundation – Each year we donate bicycles to African Health Workers. Help us in our drive to raise funds. Promote our Foundation or donate money towards a bicycle.
• Info Evening – Host a slide show evening at your shop with one of our clients, or a screening of our film Where Are You Go? for your customers.
• Trade Shows – Share the costs of a booth and display. Together we can offer great prizes in a draw for visitors.
• Let us know your ideas – The Bike Shop Partnership Program is designed to be flexible. How do you see this benefiting your shop?
So if you are ready to sign up, please fill in the form below. We will be in touch shortly to work out the details and to answer your questions. Remember, there's no commitment. The sign up form is the best way for us to start discussing how we can proceed. There are of course benefits to signing up now. The sooner you join, the more likely that you can take advantage of some of our offers and incentives.
If you aren't ready to decide yet, feel free to ask us questions, or tell us what you need to get out of this to make it worth your time. As small business operators we know that your time is limited and that you are constantly balancing many issues and offers. We thank you for taking time out of your busy day to consider our proposal.
The Tour d'Afrique Team.