Blog
REGISTER NOW
LOGIN
SIGN UP FOR OUR NEWSLETTER
Indian Adventure is Ready to Roll!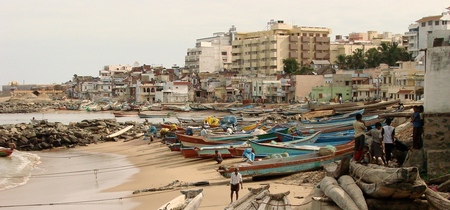 Flickr photo of Kanyakumari – fishing village at Cape Comorin – by Adam Jones, Ph.D.
With more than 20 people committed to the full tour in January, the Indian Adventure is now confirmed to depart from Agra on Januray 29th, 2011. There are spaces still available. Register now and be part of this exciting inaugural journey with us on the Indian subcontinent!
Register Now
Learn More about this tour
Sign up for our newsletter
…and check back here regularly as the crew of the Indian Adventure are heading to India in two weeks and plan to share their findings with us.