Blog
REGISTER NOW
LOGIN
SIGN UP FOR OUR NEWSLETTER
Saying Thank You | Fund Raising Tips Part 3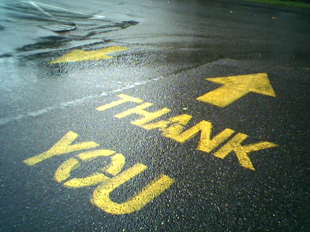 So far in this series we've talked about how to fund raise and How to build a blog to support your efforts. Today I'd like to talk about what happens when you start receiving donations. I've included a sample thank you letter at the bottom of the page for your reference.
There are a few things you should do when you receive a donation.
?
Add them to your mailing list
?
Create a schedule for periodic correspondence.
If you are fundraising for the Tour d'Afrique Foundation and have set up your donations to be sent to our Paypal account we will take care of a lot of this for you.

We automatically send thank you emails and letters to all our donors.

And we post regular updates to our blog and Facebook page.
I'd still encourage you to send personal correspondence from tour.

Or if you prefer you can provide our staff on tour with updates and we'll include them in our newsletter.
If you're collecting funds on your own here is what I suggest:
Thank everyone who sends you a donation.

Even if it's your mom or spouse.

Send them an email and follow up with a handwritten note.

Everyone likes to be thanked and writing a thank you note gives you a chance to reflect on your cause and why your doing all this.
In your thank you, remind them about what they have just contributed to and ask them to follow your blog or on Facebook.

Let them know you will email them occasionally with updates and that they can opt out of this if they like.
Create a schedule to update your donors via email.

Once a month should be plenty, especially if they are already following your blog or on Facebook.

In each email remind them of what they have contributed to and update them on your fund raising progress.

Ask them to share your story with friends or on Facebook so others can contribute.

Include pictures and a personal story about your experiences.

You can do this from your email provider or use a free service like
Mailchimp
that a can help you create professional looking campaigns.
You can choose to send a mass email to all you donors and you may have to if there are too many.

But consider sending individual emails or group them and send out two or three different versions.

An email update to family members could have a very different tone than one sent to your co workers or your riding buddies for example.

A post card from tour would be a great way to show someone your appreciation of their contribution.
As always if you'd have any tips of your own you'd like to share you can leave them in the comments.

For more information about the Tour d'Afrique Foundation you can visit our website:
www
.
tourdafrique
.
com
or join our
facebook
page
and leave us a note.