Blog
REGISTER NOW
LOGIN
SIGN UP FOR OUR NEWSLETTER
Our Two New Tours Allow You to Spend Every Night Indoors

storm rolling in on unsuspecting Silk Route rider (2007)
Many of our clients love the idea of challenging cycling adventures in far off lands, and toughing it out, come rain or shine, as long as they can sleep in a bed. With this in mind, we recently unveiled the Indian Adventure and the Spotlight on Turkey, two fascinating journeys that are no less challenging or intriguing than our other cycling tours – they just end each day without your having to set up a tent or search for the toilet and shower.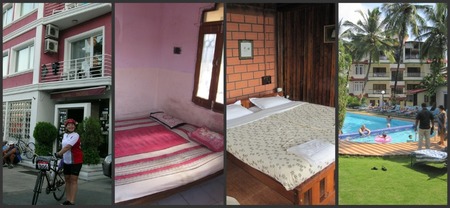 Spotlight on Turkey – Highlighting a country that we have thoroughly enjoyed on our Orient Express and Silk Route tours, this four week adventure links the two greatest cities in Turkey; Ankara and Istanbul with gorgeous countryside, coastline, and challenging climbs.


The India Adventure – Though contained within one country, this tour travels through eight states in India, where a variety of cultures, languages, sights, and terrain await.


What Are the Accommodations Like?
In some areas of Turkey, India, and even Europe it is challenging to find lodgings at just the right distance that can cater for the size of our group. However we have managed through our local contacts and on-the-ground research to identify accommodations that are both suitable and in many instances unique and charming.
The result, is an interesting and varied collection ranging from luxurious and modern, to old and decaying, strange and wonderful, authentic and memorable, rough and quirky. Included are: homestays in small villages, hospitals that rent out unused rooms, hostels overrun with backpackers, fancy hotels inhabited by regional business travelers, highway hotels and motels, family guesthouses, converted palaces, forts, and castles tastefully reinvented as luxurious hotels.
These "tent-less" tours are priced based on double occupancy. Coming solo on the tour? No problem, most of our clients do and we assign you a roommate to share with. Don't want to share? We can offer you a single supplement price and your own room each night. Send us an email and we'll give you the options available.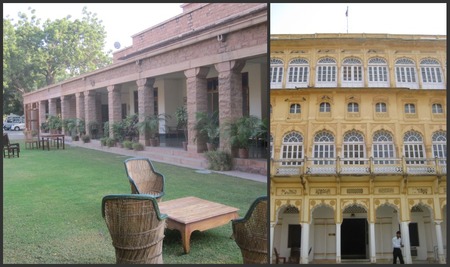 Accommodation Options on the Other Tours?
The Tour d'Afrique is our camping all the time tour. Some bush or desert campsites have no amenities beyond the food, water, and supplies on our support vehicles. The Orient Express and Amber Route provide a mix of comfortable hotels on rest days and modern campsites with showers and toilets on riding days. The Silk Route and Vuelta Sudamericana offer mostly camping with rustic indoor accommodations in the areas where camping is not feasible. On all of our tours, you will often have options to upgrade to a hotel or guesthouse.
Joining Our Tours – What's Next?
To get started, you can register now, or email us with your questions, or stay in touch with us by signing up for our monthly newsletter.
Happy cycling!


sleeping on a bike photo by tomaradze