Blog
REGISTER NOW
LOGIN
SIGN UP FOR OUR NEWSLETTER
The 2011 Relay Team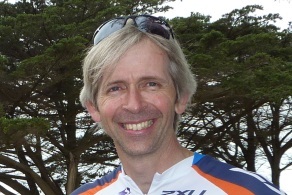 In mid-2008 I was on a self-supported cycling trip in north west China with a friend for a couple of months. At the end of the trip I headed to Beijing for a few days and caught up with a local friend, Jin (Jin) Xiao Bian'er, for a couple of days riding north of the city around the Great Wall. Jin is a mutual friend of a friend back home in Melbourne who works at Lonely Planet. While riding with Jin he told me he had been invited to take part in the 2009 TDA as part of a relay team that Tony Wheeler from Lonely Planet was putting together. I was intrigued to say the least.
On my return to Melbourne and my normal working life I began to do a bit more research into the TDA. I very quickly formed the view that this would be a great way to bring a bunch of work colleagues and friends together for the challenge of a lifetime. For most of us the possibility of taking 4 months off work was not really an option but a few weeks as part of a relay team could easily be managed.
After some early planning hiccups and a delay of 1 year (we originally hoped to take part in 2010) things finally came together and we now find ourselves on the ground in Africa. Our involvement in the TDA over the next 4 months will no doubt be an extremely challenging yet immensely rewarding experience for all of us and we are very excited to be taking part.
I should note at this point that while we are mostly from the same company, DLA Phillips Fox, or friends of people from our company we are not a corporate relay team as such. Our participation in the 2011 TDA is not a company sponsored or supported event so, like most people on the tour, our team of riders are there for their own personal reasons and challenges. Our team does have an added goal in all of this though and that is to help raise money to fund an ActionAid project that will provide safe clean drinking water to around 3,500 people in 4 remote communities in Malawi. Our team website and blog is www.tda2011.dlaphillipsfox.com .
We look forward to meeting everyone on the tour and making some great new friendships along the way.