Blog
REGISTER NOW
LOGIN
SIGN UP FOR OUR NEWSLETTER
And the staff are OK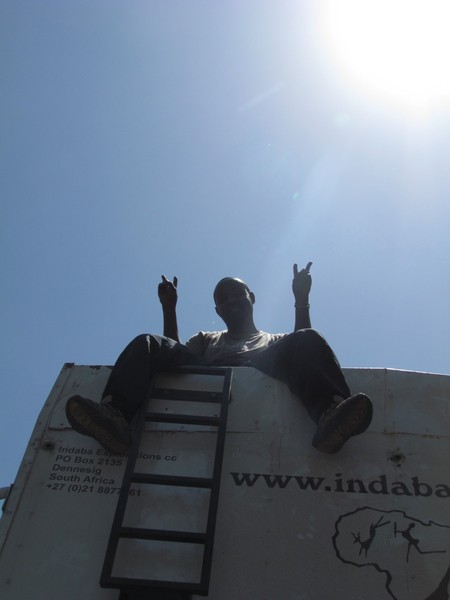 Here we are, another blog posting from our little world to yours. What if, for just this once, I stay in our little world. Our little world as staff that is. Surely someone has wondered about how that world is going? If that someone is you, then I shall say that according to my books, the staff are even more than just OK.
One from Switzerland, another Brazil, from Kenya, from Zimbabwe, the US and Ausie Land. A couple of Canadians, a Tanzanian, and few South Africans too, and for the next day or two, a handful of local Ethiopian staff. Each with their own tricks up their sleeves and skills they bring, this contraption of a machine we create ticks on. As each day comes and goes with all of it's intricacies and to-be-expected surprises, there become less and less of what could be called a typical day on tour.
Each day a new flavour with a new mission at hand, the dozen or so staff become woven together, overlapping and interweaving in duties, until the sun has set and the day is done.
If there is one sure sign of health for this crew, is that there is laughter. Full bellied, full throttle laughter all throughout the day and even most importantly, at day's end. As one rider said the other day, "the days are long, but the weeks fly by", and in such truth, we must sit back and enjoy every trial and triumph of the day. Sit back smell the roses, and consider how lucky we are to be here. Even amongst all of the challenges, and not so celebrated moments of staff life, at the end of the day, if we can laugh, then what difference does it make?
Should this gift ever fail us, should we ever go astray, we at least have our dear Lucy. Lucy is a new member of our team. We found her just the other day. Lucy is our new kitchen plant. Lucy's an Aloe. She was picked up the other day, cared for, potted in a reused coffee tin and is now our fortune telling sage. You can ask her anything. "Lucy, do you think dinner is spiced enough?", Listen…. "Lucy, how long until the last riders gets in?" wait and listen some more,"Lucy, where do you reckon we could fill up with water"… "Lucy, have all the staff gone mad?" … ?
— Adele Woodyard