Blog
REGISTER NOW
LOGIN
SIGN UP FOR OUR NEWSLETTER
Meet the TDA staff – Gabe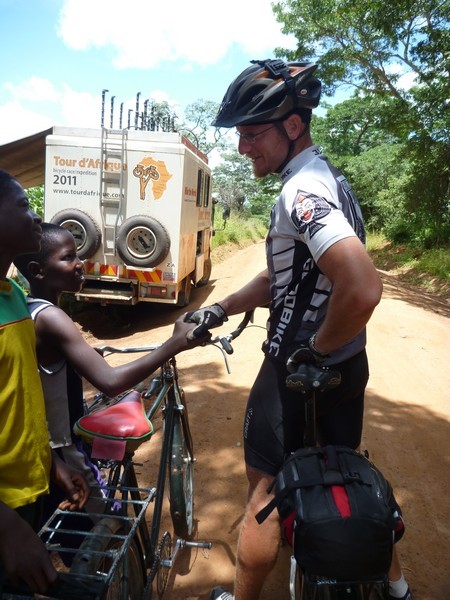 Gabriel Altman, bicycle mechanic
Ninety three bicycles. One hundred and eighty six wheels. Three hundred and seventy two brake pads, and so it goes. To keep everyone's bicycles rolling in places where it's nearly impossible to get spares is the responsibility of two men on the Tour d'Afrique 2011 – Gabriel Altman and Martin Wuambua. Today you will be introduced to Gabriel, or Gabe which is how we call our good friend, whose birthday we celebrated a couple of nights ago.
Gabe was born in Long Island, New York, and got his first bicycle at the age of 4. He commuted by bicycle to work and school for a long time and he was studying Horticultural Science (in 2001) when he met the guys of Team Florida, the University of Florida Racing Team. After his first ride with them, it became an addiction. Gabe started to ride his bike every day, became a member of the team and, as he says, it did not take long until his garage was full of bicycles and had "a million bicycle tools".
Since he was always hanging out at the bike shop helping the mechanics, in 2002 he got hired for his first job as a bike mechanic. Except for one year when he worked on a "real job" (as he puts it), he's been a bike mechanic ever since.
It was Megan O'Brian (TDA 2011 rider) who told Gabe about the Tour d'Afrique 7 months before the Tour started. After hearing everything about it, he applied for the job the next morning and, a few months later, he got a phone call letting him know that he would soon be flying to Africa.