Blog
REGISTER NOW
LOGIN
SIGN UP FOR OUR NEWSLETTER
Single Speed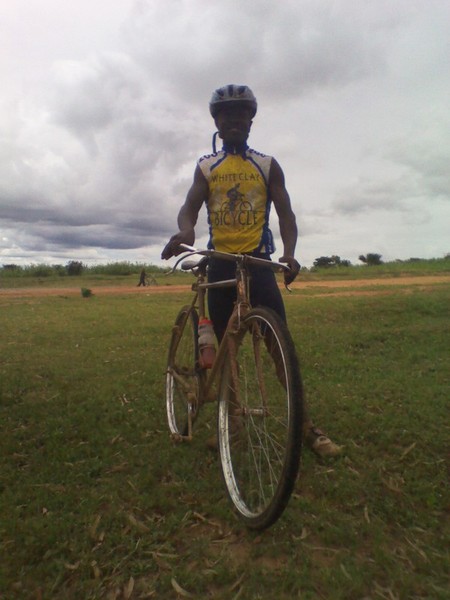 In the event that any of our riders were not feeling worn down and half broken by this point in the tour, Mike, our new temporary bike mechanic may have just added salt to the wound.
He wasn't the one who chose our rainy off road route, with pond sized puddles, sand pits and steep gravel climbs, no. He did however decide, against all sanity and rationality, to leave his mountain bike at home and rip the muddiest off road section of the tour on his steel single speed cruiser. Hard core. You might be picturing him now, bumping and bouncing off his saddle, walking up the climbs and staggering into camp amongst the last dozen or so riders, which indeed would be a fair assumption. The reality is that young Michael, not even riding with knobby or remotely fat tires, not only rides at the front of the race pack, but actually won the stage the other day. Worthy of much respect and recognition? Absolutely. Do I reckon that Michael should ride the full tour next year, setting a world record on a single speed? Yes I do.
Martin, our full tour bike mechanic, introduced Michael to the TDA as well as to the organization he helped set up, called Wheels of Africa. Both based out of Nairobi, Martin teaches road safety and mechanics to kids and adults and is working on bringing more mechanics like Michael into this kind of work.
With the dirt and mud of the off road, the TDA bike shop has seen its share of worn out brake pads and shifting problems, but none as tragic as the injury suffered by Black Mamba his week. Black Mamba is the name of Michael's bike of course, which now rests in peace with a sizable crack in its frame. Will this stop him? Not in the slightest. Where there's a welder, there's a way. Borrowing another bike for the remainder of the week, Michael continues to push the pace right the way into Mbeya.
— Adele Woodyard