Blog
REGISTER NOW
LOGIN
SIGN UP FOR OUR NEWSLETTER
Visit to Arrow-Webb Hospital in Nairobi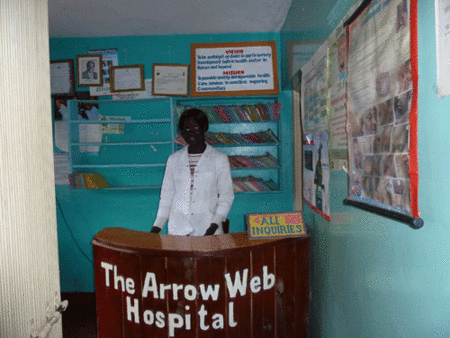 While in Nairobi I had a chance to visit our friends at Arrow Web Hospital and tour their facilities. Arrow Web is a private hospital that serves very low income people in the Kayole and Soweto slums of Nairobi.
The TdA Foundation donates bikes to Arrow Web each year that are used by outreach volunteers to carry medicine and provide outreach education services to the Kayole community in Nairobi.
Though run by a local NGO, the hospital works closely with the Ministry of Health to provide medical care and oureach services in the area. The hospital serves about 84,000 people in its 16 sq km catchment area with 6 full time staff and 39 outreach volunteers.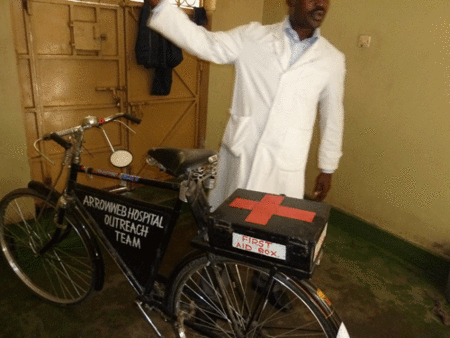 While there are some great private hospitals in Kenya that serve the wealthy population the governements health infrastructure is quite weak and there is a distinct lack of medical care for low income households. Arrow Web is one of the few hospitals that serve the slums of Nairobi. They are underfunded and understaffed but what they lack in resources they certainly make up for in dedication and enthusiasm.
I met with Bramuel S.J., the hospitals project coordinator and one of the original 3 founders of the hospital. The story of the hospital's beginnings is quite interesting. Bramuel was working for a local NGO working in HIV AIDS outreach. Through his work in the slums of Kibera he quickly realized the need for more than just AIDS outreach. He left the NGO and along with two friends raised funds to start a two room clinic in Soweto in 2005.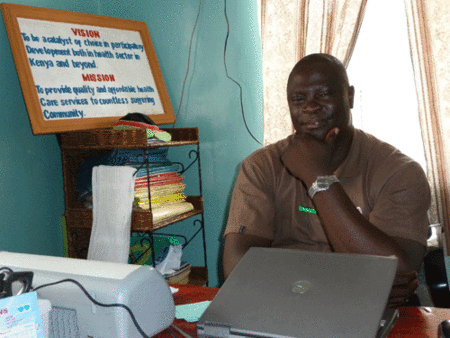 A two room clinic to serve the 75,000 plus population of the Soweto slum! All funded by local efforts from mostly small donations. To me that is not only impressive but inspirational.
Today
the hospital has moved to a 14 room facility and has recently been given land by the Ministry of Health so they can expand even further. The hospital serves about 250 people daily, provides child immunizations clinics on Saturdays and provides outreach services through it's volunteer force.
We look forward to working more with Arrow Web in the future and watching them continue to grow and serve the people of Nairobi.