Blog
REGISTER NOW
LOGIN
SIGN UP FOR OUR NEWSLETTER
Progress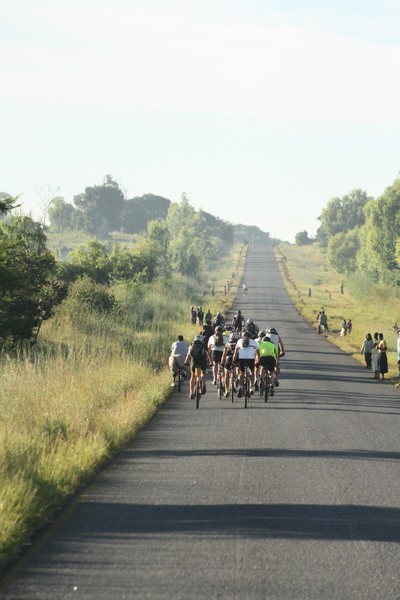 This cross-continental bicycle tour is still making progress. It has crossed the half way point and now some riders are looking forward to finish line. Two and half months together have been enough to build ties which unite the individual cyclists to the larger community; a community that shares the same values and goals. Supporting each other is an unavoidable responsibility. This is part of what has made everything successful so far.
No one place can illustrate the essence of Africa…
It has been so much fun as well as a challenge to cycle through Africa. It was exciting moment to be in the desert; every moment in Ethiopia was breath-taking; the Melt Down Madness showed us how important it is to know your limitations; the Masai Steppe and Malawi Gin sections have taken us back in time to a more natural world.
It seems like there is no excitement without some price; Pharaoh Delight brought with it heat and winds; the Nile Gorge had climbs and stone throwing kids; Melt Down Madness really melted down our madness; Masai Steppe took us back to the country side with rains, mad and ferocious tse-tse flies and so far Malawi Gin has been "du gateau"…
Nyasaland…
Malawi is the end of the Great Rift Valley so geographically it is more connected to East Africa, regionally it is more connected to the former British colonies – North Rhodesia-Zambia and South Rhodesia-Zimbabwe and economically looks to Johannesburg rather than Nairobi. This is because it is relatively a small country – about 840kms long and 160kms wide. With such a magnificent landscape, friendly people and a chance to sleep in a basic camp site each night makes the Malawi Gin section a little bit relaxing.
We rode down from Mbeya, Tanzania to the Lake Malawi basin where it is hot and humid – good for mosquitoes! Climbing out of this valley was a challenge but the stunning panoramic view was worth it. From then on it has been pleasant riding through lush green rolling hills dotted by houses, maize and tobacco fields. The toughest day was the mountain pass where Adam proved to be strongest – winning the stage on the Mando day.
Today the tour started from Kasungu the home town of Malawi's former president for life, Banda It is 131km of rolling hills with beautiful weather. Most of the riders are looking forward to their arrival in Lilongwe – ready to start two rest days.