Blog
REGISTER NOW
LOGIN
SIGN UP FOR OUR NEWSLETTER
Zambia bike donation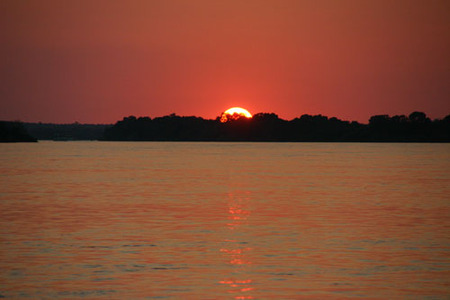 As the sun dropped into a late afternoon sky and sparkled across the Zambezi River just a few kilometres upstream from the mighty Victoria Falls, Graham Nel and his team at the spectacular Zambezi Waterfront arranged the finishing touches for the TDA Foundation bike donation in Zambia.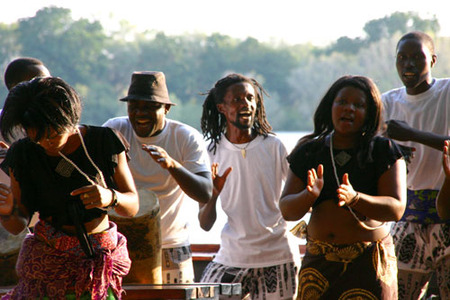 TDA riders were treated to a vibrant drumming, dancing and singing performance by the Jolly Boys (and beautiful women!) of Livingstone who set the scene and ambiance for what was arguably one of the most magical bike donation ceremonies we've had.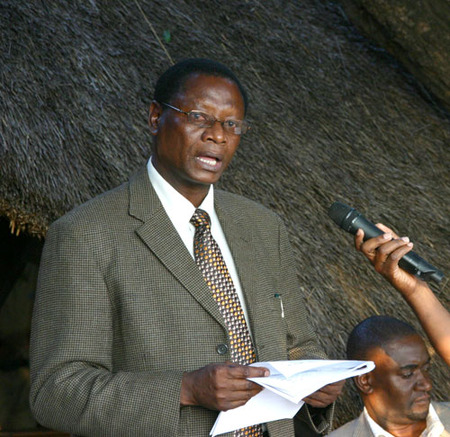 Gracing the occasion was Mr. Chika, the Livingstone District Commissioner as well as Dr Hara and Dr Chipandwe from the Ministry of Health, who oversee all clinics and related community outreach programmes for the district.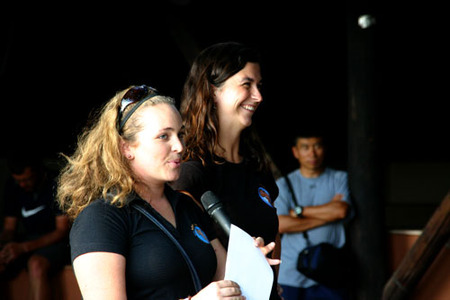 With the assistance of the Zambezi Waterfront, THAF and African Impact were identified as a partnership who could make excellent use of bicycles in 8 home based care programmes located in Libuyu, Maramba, Linda, Nakatindi, Dambwa, Natebe and Mwandi. Rachael Wood, Laura Goble and Lucy Pollock told us a bit about the work they do.
"African Impact was instrumental in the establishment of the Happy Africa Foundation (THAF) and provides much of the charity's resources, in terms of staff, logistical support and its administration at all of its projects. The charity looks to find sustainable solutions to the challenges that local African communities face. THAF and African Impact partner with local communities to conserve and protect the environment, wildlife and cultures in areas where the Foundation is involved.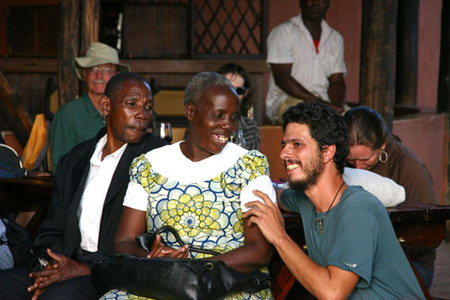 Home based carers work within local communities surrounding Livingstone, visiting sick patients in their home. In many instances these patients cannot get to a clinic and the palliative care, advice and support volunteer care workers provide is greatly appreciated. African Impact volunteers accompany carers on some of these visits, to provide further support and basic medical provisions to patients. The home based carers will be able to use these 16 bikes to enable them to visit more patients each day and more easily get around their local communities to conduct patient visits."
In his welcoming speech, District Commission, Mr. Chika said "This donation could not have come at a better time than now when the entire globe is faced with all sorts of calamities and civil strife. Allow me ladies and gentlemen to pay special tribute to Mr. Henry Gold, Managing Director and founder of Tour d'Afrique for choosing Zambia and Livingstone in particular to receive such a valuable donation, of which we can't assess its value because of its multiplier effect to the people of Livingstone."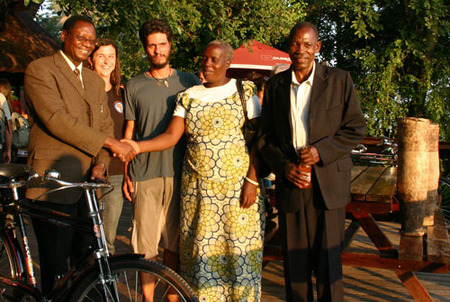 Christine from Maramba home based care and Mr. Simasiko from Libuyu home based care accepted the bikes on behalf of their colleagues.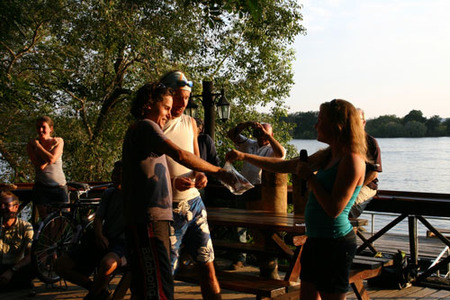 The ceremony concluded with a lucky draw for TDA riders who had raised money for the TDA Foundation. Facilitated by the fabulous Sarah of the Waterfront, prizes ranged from helicopter rides to bungi jumps, from river cruises to lion and elephant encounters.
An awesome time was had by all at this very special place.
From all of us at the TDA Foundation, thank you…
Mr. Chika, Dr Hara and Dr Chipandwe – for gracing the occasion.
Rachel, Laura and Lucy from African Impact and THAF – for facilitating the distribution of bicycles to the home based carers – and to home based carers Christine and Mr. Simasiko who received the bikes on behalf of their colleagues.
Bhukans – for supplying the bicycles at an excellent price.
Maureen Saileti and Elias Sakala from SAB Miller – for sponsoring the beer and soft drinks.
Graham Nel, Sarah and team at the Zambezi Waterfront – not only for hosting and facilitating the bike donation, but also for arranging tje amazing prizes from various activity service providers in Livingstone. Thanks go to Safari Par Excellence, Livingstone's Adventures, Zambezi Adrenaline Company, Lady Livingstone, Abseil Zambia, Lion Encounter and the Crocodile Farm.
Tour d'Afrique riders – who invested so much time and energy in raising the funds to make this donation possible.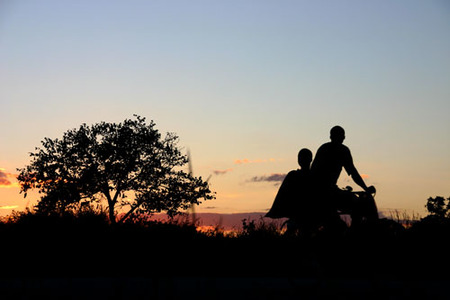 A note of thanks from African Impact…
Hi Theresa, Graham and Sarah,

Hope you are all well?
We hope all your cyclists had a great weekend and some relaxing down time in Livingstone!
On behalf of African Impact and The Happy Africa Foundation, we just wanted to say thank you again for the kind donation of bicycles from Tour d'Afrique; I'm certain these will be very gratefully accepted by the community home based carers and assist them greatly in visiting sick people in their homes.
Lucy and I will be putting together some guidelines for each committee in terms of using their bikes, as the District Commissioner mentioned in his speech, it is important that the bikes are stored safely and looked after to ensure their long-lasting impact in assisting the communities of Livingstone.
We'll send you some pictures when we do formally hand these over to the committees.
Graham and Sarah, thank you for all your hard work in preparing for and hosting the event! The Waterfront is a fantastic setting.
Have a great week all!
Best wishes,
Laura
Laura Goble
African Impact – Livingstone
Project Manager/Volunteer Coordinator
Website: www.africanimpact.com