Blog
REGISTER NOW
LOGIN
SIGN UP FOR OUR NEWSLETTER
Off and Cycling!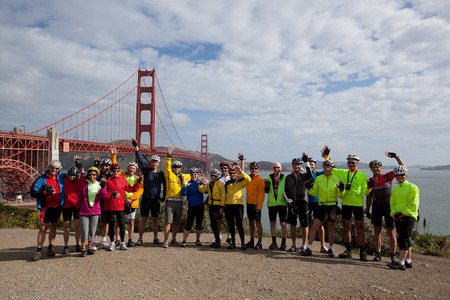 The inaugural North American Epic tour has hit the road and so far we're off to a great start!
San Francisco proved to be a great home base to get everyone prepared for the summer's expedition. The city itself is amazing for so many reasons; one being it's totally geared towards cyclists. There are tons of bike paths out of town and in town, endless climbs. The entire group of cyclists took a trip over the Golden Gate Bridge and out to San Rafael to visit Marilyn and her nonprofit Trips for Kids organization.
They take at-risk youth out on cycling trips and their San Rafael shop takes used/donated parts and builds up inexpensive bicycles. They definitely have their act together and it shows- I thought it was pretty cool that Robin Williams, Bob Weir and Phil Lesh were on the board of trustees. Anyway, if you're in the Bay Area it's worth giving Marilyn a visit.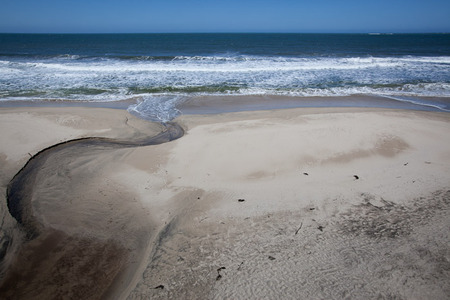 On day 1, the convoy of riders left the hotel early and we stopped for a team photo overlooking the Pacific Ocean, just before we left town. Taking highway 101 out of town is breathtaking and almost a little too distracting when driving the tour van around the windy turns. Lunch was also overlooking the Pacific Ocean, right after some roadside fresh strawberry stands. At camp John prepared a delicious feast for all the hungry cyclists and staff, setting the standard for some great cuisine over the next few months. We're all going to eat real well, that's for sure and always appreciated.
On day 2 we continued down the coast. The sun popped out just outside of Santa Cruz. In keeping with the city's reputation we set up lunch overlooking a public beach packed with surfers. A few cool things we saw today were tons of local farmers markets, fried artichoke stands, packs of harbor seals and Monterrey. Oh yea… and at camp the wind nearly claimed Cliff's (our resident staff and self-proclaimed, "camping expert") tent as it blew down a hill into the forest.
More moments from the road to come and we'll update this regularly, so stay tuned.