Blog
REGISTER NOW
LOGIN
SIGN UP FOR OUR NEWSLETTER
San Francisco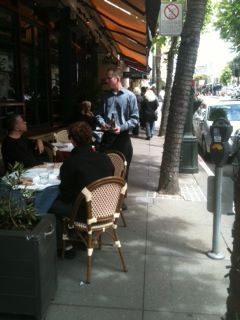 The 2011 North American Epic is just a few short hours from its time of departure and, although I am sure many of us are looking forward to the amazing sights and experiences to come over the next three months, I am equally sure that part of each of us would love to spend the next three months in this absolutely wonderful city.
The architecture is both varied and sublime. When the sun comes out, cafes and bars simply throw tables and chairs out onto the sidewalks and diners move outside. The curbs are painted different colours, blue, red, white – each hue indicating how long you may or may not park there.
The population seems fit. Everyone, it seems, is out running, walking, sailing and especially biking. Huge areas of the city, that in places like Toronto would have been covered in ugly condos, are public parks filled with people walking their dogs and enjoying the spectacular views. New and old bike paths litter the city.
Today we cycled through a new bike tunnel that the region has recently built, cutting right under a mountain. In my hometown, Toronto, a beautiful cycle/pedestrian bridge is shelved by the city, citing financial concerns. The future, so obvious here in this exciting city, is passing cities like Toronto by.
Tomorrow we head out, stopping by the Golden Gate Bridge for a group photo, and then heading down the California coast. I am not sure about the other riders , but a piece of my heart will remain behind, here in San Francisco.