Blog
REGISTER NOW
LOGIN
SIGN UP FOR OUR NEWSLETTER
Tour d'Afrique Foundation supports Trips for Kids on the North American Epic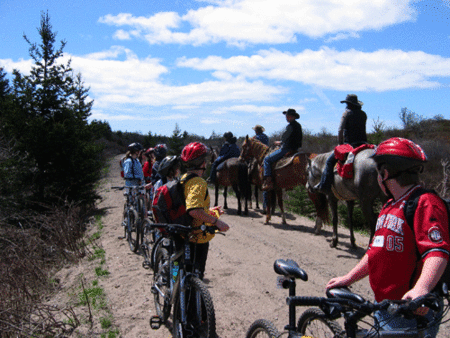 As avid cyclists I don't have to tell you how much the sport of cycling can impact someone's life. If you're like me cycling not only keeps you healthy but has helped introduce you to new friends and taken you places that has expanded you worldview. It that very experience that Trips for Kids is trying to bring to at-risk youth in Urban areas across the US and Canada.
The Trips for Kids chapters that the Tour d'Afrique Foundation will be supporting as part of our North American tour introduces the sport of cycling to hundreds of kids each year that otherwise would never have the opportunity.
Imagine if you had never ridden a bike.
Many are kids from low income and single parent homes and have never travelled outside their neighborhood. They do not own bikes themselves so T4K chapters provide the bikes and some offer Earn-a-Bike programs. Trips for Kids leaders typically take children on 20 – 30 mile mountain bike rides once a week, though some chapters host rides for kids daily. Chapters work with kids from ages 8 to 18, and help introduce kids to local cycling clubs and to a lifetime of cycling.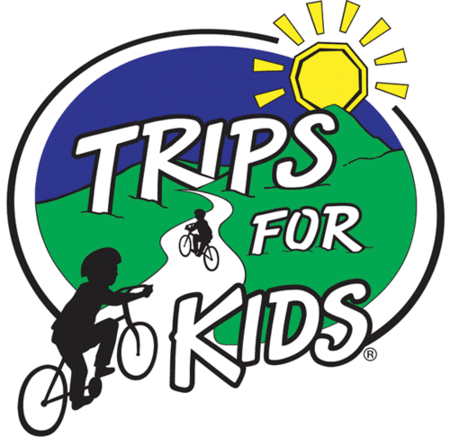 Riders to Meet four Trips for Kids Chapters on Tour
On tour this year we will have the opportunity to meet or visit four Trips for Kids Chapters: In San Francisco, Chicago, Ottawa and Yarmouth.
In San Francisco you'll have the opportunity to have lunch with TFK founder and all around inspiration Marilyn Price. Marilyn started TFK in 1988 with one chapter and now there are 79 chapters across the US, Canada and Israel.
In Chicago we'll get to meet Bernie Rupe, who runs the Chicago Voyagers program. Bernie and a few of the kids he works with will meet us on route on the way into Chicago and cook us a hot lunch! A few of the kids may also join us for the last 10 or 15 kms into town.
In Ottawa we will get to meet Cat Weaver. Cat has been taking kids on bike trips for the last 3 years and her group has just recently become an official T4K chapter.
Of all the chapters I visited hers was the most inspirational. Her passion for the program and the stories she tells about how something as simple as a bike ride has changed kids lives are really moving.
The last chapter we will visit on tour is TFK Yarmouth run by Jack Harding. Yarmouth is not on the route of the tour but Jack will meet us at the Ferry in Darby and ride with us for a day or two.
The Tour d'Afrique Foundation will be donating bikes to four Trips for Kids chapters on this years tour and we ask that you consider helping us to donate even more bikes by donating to the Tour d'Afrique Foundation. 100% of your contributions will go to Trips for Kids.
You can make a donation here.
Thanks!