Blog
REGISTER NOW
LOGIN
SIGN UP FOR OUR NEWSLETTER
Freiburg to Ulm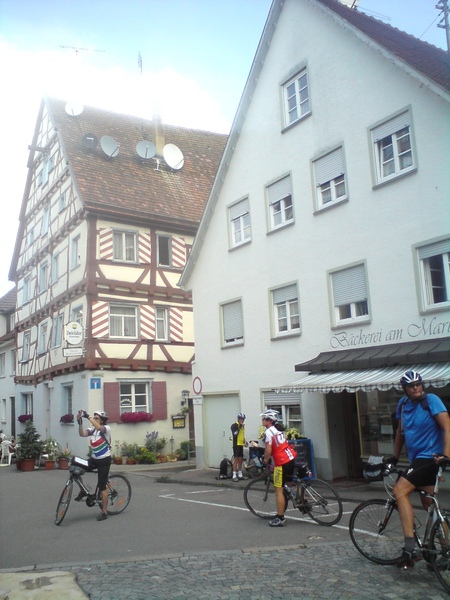 Well we finally had a day where no one was rained on. It's been a Tour full of rain showers up till this point but the temperatures are getting warmer and warmer and before long we'll be longing for the cooler days as we hide in the shade from the sun. Our first day out of Freiburg included a 9km climb that once again everyone tackled with panache. Riding on mostly rural roads with forests and small towns scattered along the route the cyclists arrived at Donaueschigan, which is the location of the Danube Rivers' source. From here of course is also the start of the "Donauradweg", the Danube cycle trail.
This is also the point where we begin seeing many other cycle tourists. The main difference is they are carrying panniers with their camping gear, cooking equipment, clothes etc… I heard one of our cyclists mention they felt guilty passing them so quickly, as without the extra weight of carrying gear the journey is much easier, relatively speaking. They didn't look too serious when they said this though so I'm guessing the feeling doesn't last long. Regardless of how you cycle the Danube it is a beautiful ride and one every passionate cyclist should do at some point in their lives.
Ulm has been a pleasant stop. Much like Freiburg it is a relaxed city with great restaurants and of course the worlds tallest church steeple. Our hotel is right by the river, the bike path, and a short walk to the center. Hopefully everyone will be feeling well rested and excited for our next stint of 3 days to the city of Regensburg. We'll be continuing on bike paths for the most part and a few rolling hills along the way.