Blog
REGISTER NOW
LOGIN
SIGN UP FOR OUR NEWSLETTER
New Eyes on a Familiar Place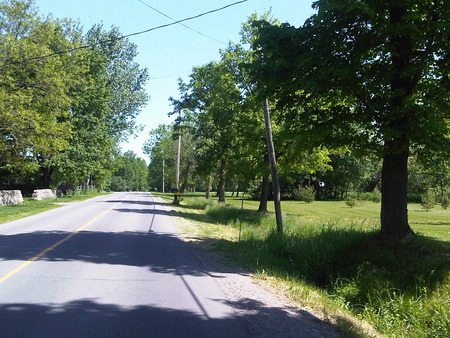 Calling Toronto home for the last 14 years, I have done my share of traveling in and around our lakeside city, and throughout the rest of the province. Whenever I cycle east from the city I take Kingston Road – A busy, bumpy, double-lane stretch of roadway. I never bother to look for alternatives – something quieter, something smoother, something made for bikes. The routine of it all means I never questioned the route.
In my many travels by car and bus further east in the province to Kingston and beyond, I rarely left the major road artery, Highway 401. I only did so to get to my sister's house or to stop for a bad Tim Horton's coffee along the way. When it was by bicycle I stuck to Highway 2 – though more interesting than the 401, this route still lacked some character.
This past weekend changed my view of this region. I was tasked with scouting out the best cycling route between Toronto and Ottawa for our North American Epic tour, which is due to pass through here in late July. While scouting, I discovered I had been riding on the obvious choice of routes, but that even with all of Toronto's shortcomings with regards to cycling infrastructure (and we do have short comings) we are lucky to have some fantastic stretches of cycleways heading east out of the city.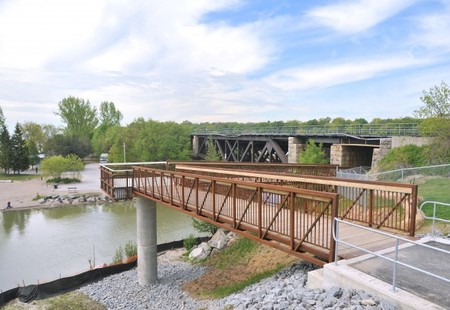 Further east, beyond the city limits, the Waterfront Trail network continues – passing secluded beaches, avoiding busy intersections, and completely avoiding the ugly Highway 401 corridor. It follows dedicated cycleways, and meanders along quiet residential streets. It isn't continuous and can be poorly signed, but it is a great and developing trail system that is underappreciated and underutilized by many (like myself!) who live right next to it.
Driving through Prince Edward County I discovered its wineries, the 'artist trail', a short ferry ride, small villages, gorgeous views of the lake, farmer's fields, and generally pleasant country roads.
As the route bends northeast towards Ottawa my scouting continued. I stopped at Merrickville and came to a tiny campsite run by the local Lion's Club. Our reserved spot, site 37, at the water's edge overlooks the Rideau Canal locks for which residents of Merrickville are very proud. A quaint town of flowers, local crafts, a regionally renowned artist community, and tasty coffee.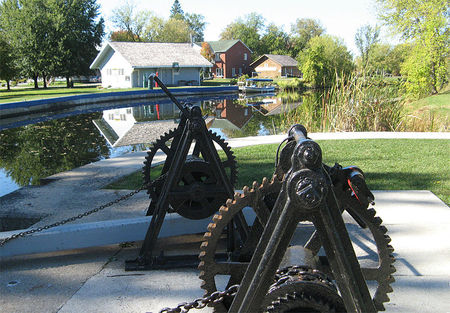 This discovery of Merrickville was one of many times where I felt like a tourist in my own province. As tourists (or touring cyclists), when we are not constrained by daily tasks and obligations, we are free to make strange and casual observations of everything we encounter. – 'that's a beautiful tree', or 'wow, what a modern building', or 'the people here are so friendly' or 'the food here is so fresh,' 'the water is so blue,' 'road is so smooth' and so on. This scouting trip allowed me to look upon something familiar from a totally different perspective. Now that I am exploring my own province with these new eyes, the people here are friendly, and the trees here are beautiful.
To the participants on the North American Epic, I hope you truly enjoy our route and the communities you will pass through in my fine province, which I now – all of the sudden – take great pride in.