Blog
REGISTER NOW
LOGIN
SIGN UP FOR OUR NEWSLETTER
Santa Barbara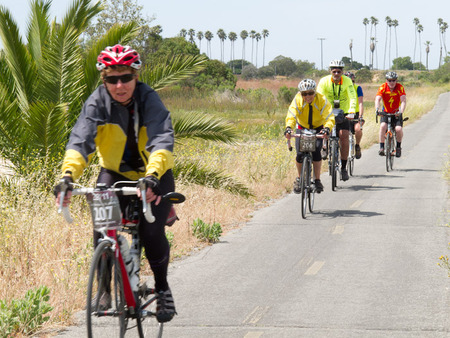 The 2011 North American Epic has arrived in Santa Barbara. And just to confirm that we are indeed in Southern California, this morning on the way to the beach, I saw a gardener hard at work putting in some plants and rocks. But this gardener had long curly blond hair, a super short black mini-skirt and black high heels. And she was probably 50 years old…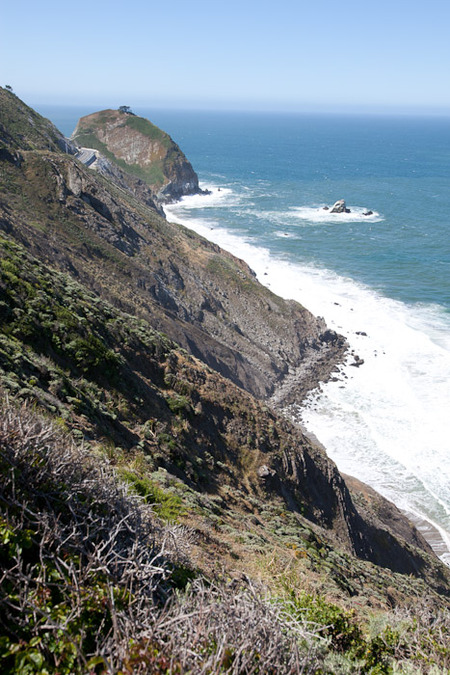 The six days from San Francisco have been amazing riding. Most of the ride was along the coast and featured: gorgeous beaches, crashing surf, fields of pink aloe flowers, sand dunes blowing across the road, flocks of large brown pelicans unexpectedly swooping up from the cliffs beside us, beautiful pine trees decorated with large bluish cones, surfers in wet suits out in the ocean at dawn bobbing in the surf like little black flies, sea otters swimming on their backs while eating clams, enormous sea lions basking in the sun, liitle pod houses south of San Francisco all painted different colours and numerous berry farms.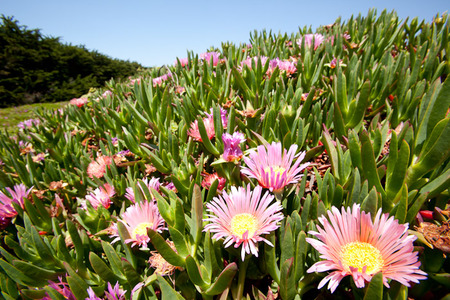 A couple days ago we discovered that the coast road had been closed just south of one of our campsites due to a massive landslide so we had to take a detour that turned a planned nice 95km ride along the coast into an epic ride of 167kms including an initial climb out of camp of 1000meters…followed by an additional 1000m of elevation gain for the rst of the day. But the scenery in the valley the detour passed through was amazing. Old Mennonite graveyards (full of stones indicating that children rarely made it past 2 years and adults not much past 30) sat next to booming new vineyards, tempting riders with tastings of Cabernet and Pinot Grigio.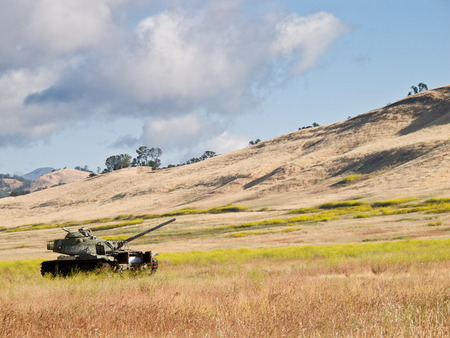 We have biked through military bases where tanks stood out in grassy fields, had lunch and watched hawks swoop over fields dotted with gophers peeking up from their burrows and chattering warnings to each other and stood alone at a look-out on the stunning 17 Mile Drive reflecting on the beautiful Lone Cypress. Reflecting until we notice a sign indicating that the image of this natural beauty has been copyrighted by the Pebble Beach Corporation! The arrogance of that is incredible.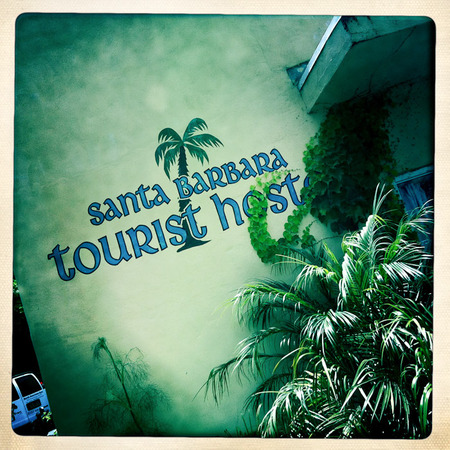 So now the riders are off for a day – to go shopping, exploring or whatever they want. This city is picture perfect and our hostel in one block from the beach.