Blog
REGISTER NOW
LOGIN
SIGN UP FOR OUR NEWSLETTER
Top Gadgets For Bike Touring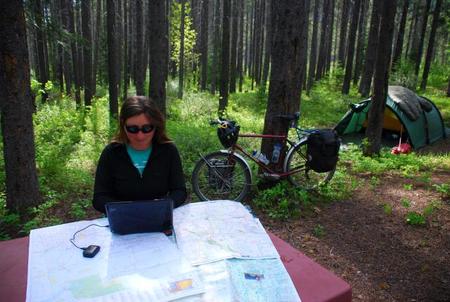 A guest post by our friends at Travelling Two: A resource for touring cyclists, they share with us some information on useful gadgets to take on the road. Just like many of their articles, the information is useful to those travelling on their own and for those participating in organized tours.
When the first round-the-world bike tourist, Thomas Stevens, began his epic trip in 1884, he was woefully short of gadgets. Stevens, as it turned out, was short of most things that bike tourists consider essential today.
It wasn't just that the 'must-have' modern electronics such as laptop computers and a cellphone didn't exist in in the 19th century. Stevens didn't even have a tent. Instead, he carried socks, a spare shirt and a rain jacket in his handlebar bag. The jacket doubled as his tent.
Life has moved on, of course, and few of us will go on a bike tour without at least a couple gadgets in our panniers. We always try to keep Thomas Stevens in mind when we're choosing which new, shiny thing to take on a bike tour (Will we really use it? Could we do without it?) because every item has a financial cost and takes up room in our bags, but there are a few that we'd struggle to travel without.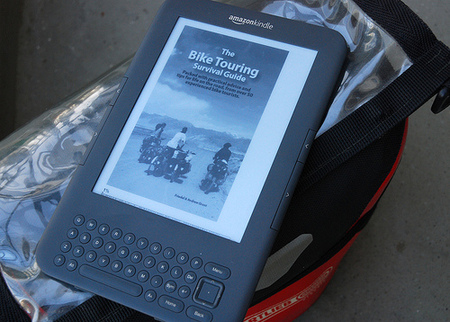 #1. The Kindle – This is by far our favourite gadget of the moment. It's featherlight (just 240g), the cost is reasonable (under $200 U.S.), and it gives you access to thousands of books. For keen readers, the Kindle is a far better alternative than traveling with a pannier full of heavy books, not to mention the difficulty of trying to find English books in many parts of the world. The Kindle is also a great way to store and carry PDFs of repair manuals for things like your water filter and campstove. If all that wasn't enough, the batteries last up to a month so recharging it shouldn't be a problem. Read our full review of the Kindle.
#2. A Cell Phone – It doesn't need to be fancy a cellphone comes in pretty handy now that pay phones are almost nonexistent. At the cheap end of the scale, shops in much of the world sell basic, unlocked phones. This means you don't have to use a specific mobile network provider. Just buy a SIM card and pay-as-you-go credit for a few dollars in each country, so you can make calls and send text messages. And if you don't want to buy a new SIM card every time you cross a border, you can always look at a global sim from a company such as GoSim.
You can also get unlocked smartphones, which allow you to check email, take videos, update a website and more, as long as you can snag a free wireless internet connection or you have a data plan. For more on accessing internet from the road, check out this helpful page from Tara & Tyler, who spent 2 years cycling the world.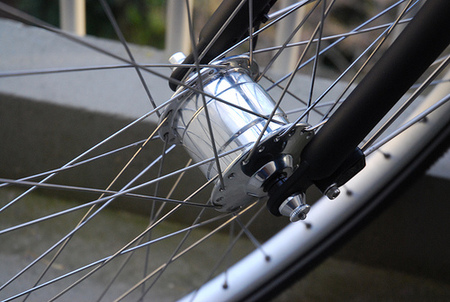 #3. SON Dynamo – Once you're carrying a phone, camera, GPS and other gadgets on a bike tour, electricity becomes an issue; especially if you want to do a lot of camping. The SON dynamo is the solution. It's a German-built hub that sits in your wheel and generates electricity as you ride. The SON dynamo isn't cheap. Expect to spend $400-500 U.S. on a dynamo hub, new wheel and the convertor that runs between the hub and your gadgets. It is known to be very reliable, however, and once installed it will power almost everything (including your bicycle lights) simply by pedaling. This is enormously satisfying. The only catch is that – at the moment – it's not possible to recharge a laptop with a dynamo, so you'll still need to find a plug here and there to keep your computer running.
FRIEDEL & ANDREW GRANT launched into bicycle touring with a trip around the world. They pedaled 48,000km through 30 countries before settling down to ride bikes in The Netherlands. They share bike touring tips, reviews and advice on their Travelling Two website and authored the Bike Touring Survival Guide; a practical handbook for extended cycling adventures.