Blog
REGISTER NOW
LOGIN
SIGN UP FOR OUR NEWSLETTER
Heat wave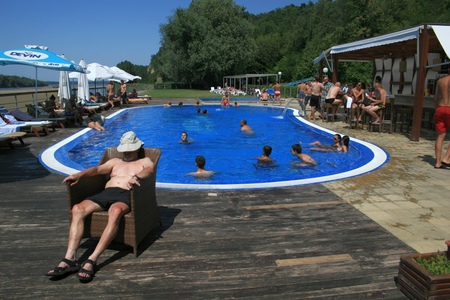 There were days in the beginning of the Orient Express when it seemed it would never stop raining. Well, it did. Now we have a seemingly endless stretch of sunny hot days. Of course this makes us yearn for the cool overcast days of Western Europe.
There is one place though where the heat is much appreciated, and that is in the Black Sea Resort town of Varna, Bulgaria. It's our second oasis destination since leaving Bucharest. The first is the amazing locale of Rousse where we stay right on the Danube river at the Hotel Luliaka. The pool was well used by our cyclists and many locals enjoying a lazy Friday. It's fascinating to see the Danube again after last crossing it in Budapest. The river is more wild as it travels in between Bulgaria and Romania, with it's sandy shores directly merging into the thick foliage and trees.
From Rousse it was two hard days of cycling on roads that cover too many gradual hills to count; many described these days as being "solid". It's the point in the trip where Istanbul seems very close but each day of cycling still presents it's own challenges. On arriving in Varna the Black Sea calls out to be swam in, its warm and calm waters in the summer are idyllic. The beach is certainly crowded and a bit chaotic but in this high season of summer travel it's to be expected.
The road ahead will take us south on the Black Sea coast and then into Turkey and our final rest day in Vize. Despite the heat and the hills we'll all try to savor these last days on our adventurous crossing of Europe!