Blog
REGISTER NOW
LOGIN
SIGN UP FOR OUR NEWSLETTER
Vienna to Budapest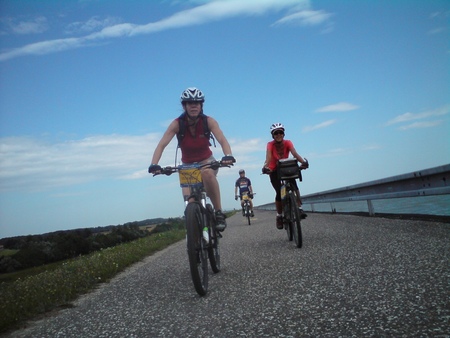 It's amazing that in just 3 days of cycling you can go from the capital of Austria, to the Slovakian capital of Bratislava and then to the capital of Hungary, Budapest; and that is exactly what we did.
The ride to Bratislava continued along the Danube trail, and the riders were quite quick to finish the stage. Which was great for them as we were staying in the "Botel", a boat turned hotel permanently anchored on the Danube in Bratislava. From there it was a very short walk into the historical center which is full of restaurants, cafes and shops selling all sorts of traditional knick knacks. After a good nights sleep we headed east for our final stint on the Danube cycle way. As a going away present nature offered us a roaring tailwind for the first 40kms along the river!
On reaching our stop in Komarom, Hungary many riders mentioned the great change in the villages compared to Western Europe. There is the leftover feeling of Soviet times and the extreme neatness of the west has dissipated and something more rustic has appeared. There is a feeling mid-way through the Orient Express that all is suddenly new and for those who have not traveled this part of the world there is much excitement as to what will come next.
Our ride into Budapest was led by the one and only Gergo, our trusty bike mechanic, expert on all that is Hungarian and resident of Budapest. Despite the busier city traffic the cyclists had a fun and safe ride to the hotel. Everyone was also very lucky to see Gergo and his band, Arabesque, play a concert on our rest day here at a very cool local bar. It was great to see everyone out enjoying themselves in this amazing city.
Next up is 5 days of cycling to Alba Iulia, Romania. We still have a few flat days ahead of us crossing the Hungarian plateau, but once we enter Romania the hills begin. As we have still had a fair bit of rain we're all hoping for some sunshine.
Happy trails.