Blog
REGISTER NOW
LOGIN
SIGN UP FOR OUR NEWSLETTER
From Ontario to Quebec; Enjoying Urban Pleasures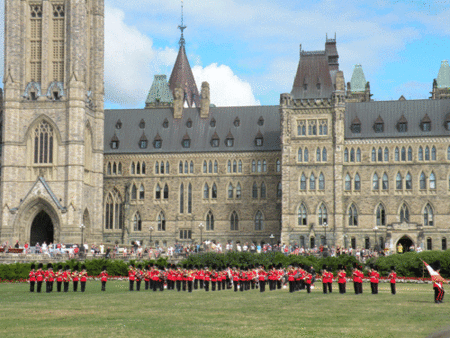 Since leaving Toronto we have cycled through a few major Canadian cities: Ottawa, Montreal and Quebec City. It has been an enjoyable ride and refreshing to share the road with a noticeably larger population of bike tourists this side of the Canadian-American border. On our way in to Canada's capital city, the group had lunch with our Ottawa's Trips for Kids friends. Upon arrival to the University of Ottawa, where the group stayed, we were greeted by Paul Tomlinson. Paul was a sectional rider earlier on the NAE tour. It was nice to see a familiar face and to join him again on his home turf.
Quebec is quite a unique Provence, most noticeably the whole French-speaking aspect of life. It's a bit strange to travel through small Canadian towns and have local Dépanneur (convenience store) owners have no idea what you're saying to them. After more than two months on tour in North America and constantly being in new places, I had to remind myself several times that I did not, in fact, take a wrong turn and end up in France somehow.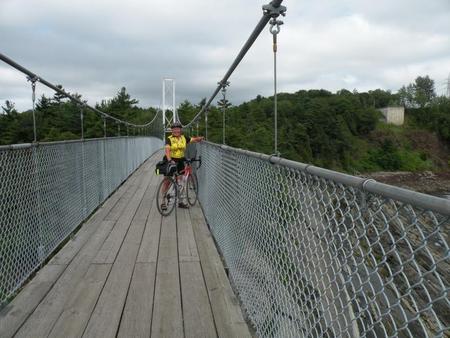 The NAE group have enjoyed quite a bit of cycling on Quebec's extensive Route Verte bike-path network. Many of the trails were converted from unused railroad tracks. We set up rider's lunch along these old tracks and near historical markers that proudly memorialized the trains and people that helped establish the area. Quebec's cycling network is well documented and a must-visit for new and veteran cycle tourists alike. The Route Verte even received National Geographic's number one spot on their "Top 10 Cycle Routes" list (http://travel.nationalgeographic.com/travel/top-10/cycle-routes/).